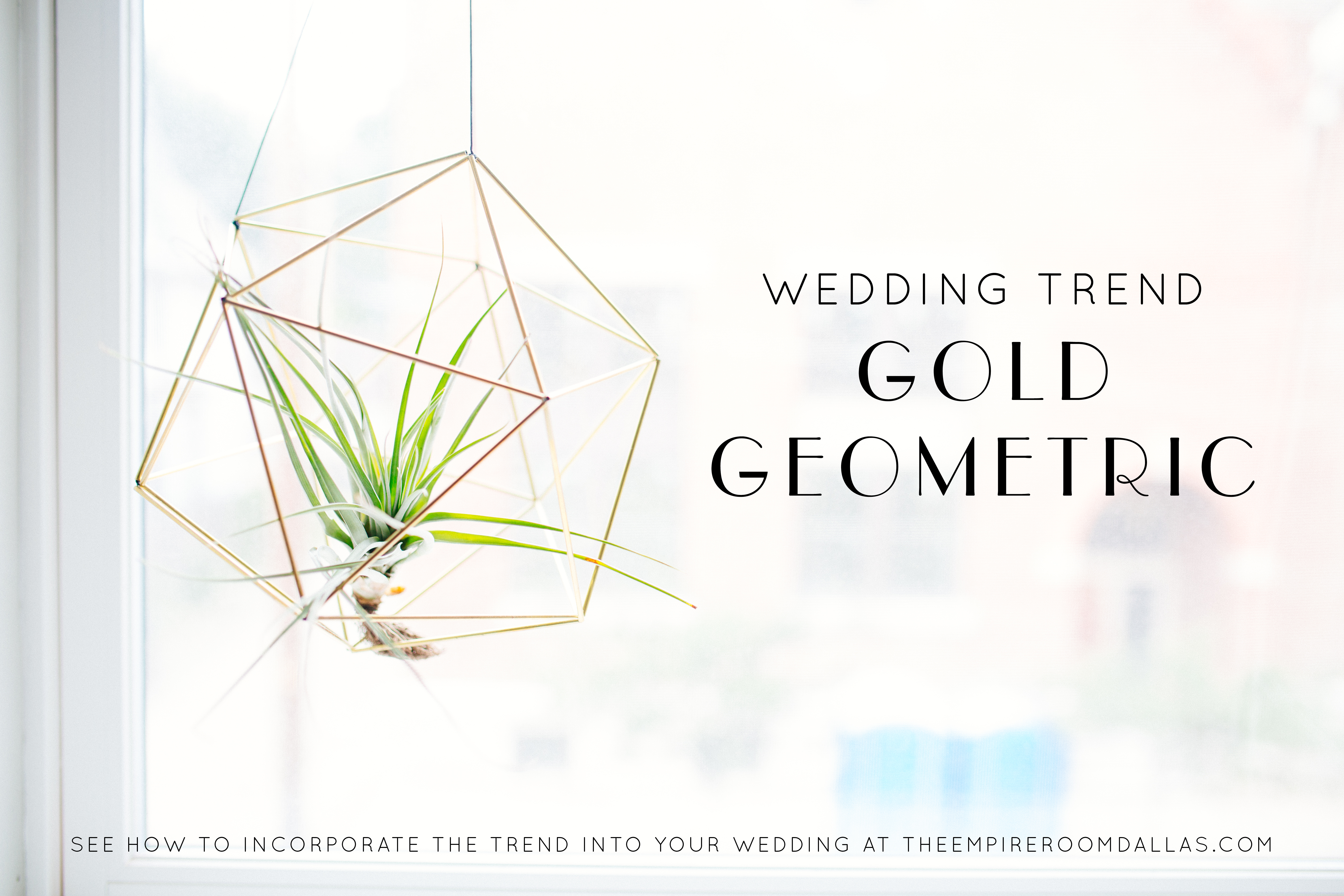 We're loving the latest in modern wedding style: gold geo shapes! We've seen a lot of this popular item at our modern wedding venue in downtown Dallas. From gold foiled hexagon invitations to table décor, geometric gold is "in" in a big way. Here are a few of our favorite gold geo items:
Air plants: Bring an organic touch to your wedding with on-trend air plants. These tiny blooms and grasses don't require any care, and look amazing when hung around your wedding venue. As an added bonus, you (or guests) can take a few home!
Table Décor: You can add similar items to your wedding tables for a modern look. Mix and match different geometric shapes like cubes and hexagons to add dimension to your tablescape. Use a mix of sizes, and intersperse flowers between your structured items for a sophisticated table.
Invitations: There's so much room for personal style when it comes to bringing this trend to life on your invitations. Use gold foiled printing to add a metallic touch to your stationery, and consider delicate details that hint at geometric inspiration. Or, go all out! Try a hexagon-shaped invitation, or a geode background.
You'll love this trend, and your guests will too. If shiny new gold isn't your style, don't be afraid to mix it up. We love copper, antiqued silver, and rose gold just as much as standard gold. Every bride is different, so don't be shy about bringing your own twist to this modern trend. Gold geo items are definitely making a big splash at our wedding venue in downtown Dallas!