FLawlessly Executed
AV and Lighting 
The Empire Room is a Dallas modern wedding venue from the space design and aesthetic to its audio visual products and services. We have partnered with one of DFW's best AV companies, Astounding Sounds & Lighting, to ensure every event is executed flawlessly. Our exclusive AV Partner has permanently installed many of the most important technical aspects that most every event requires; sound, lighting and projection. Their team of AV professionals collaborate with you from day 1 on your needs and are onsite during your event to support your event. From awards banquets, weddings, bar/bat mitzvahs, private school fundraisers to marketing research seminars…your AV needs are unique and require the utmost care and planning.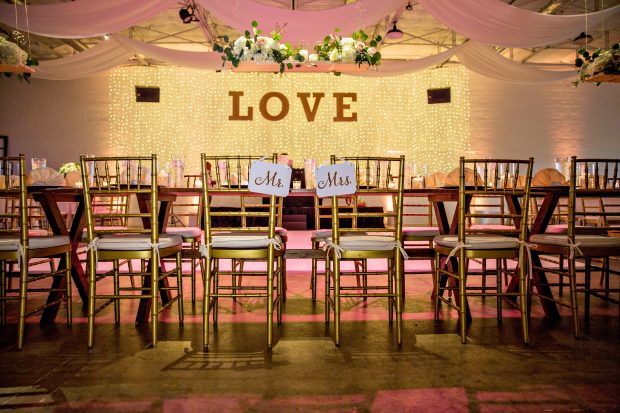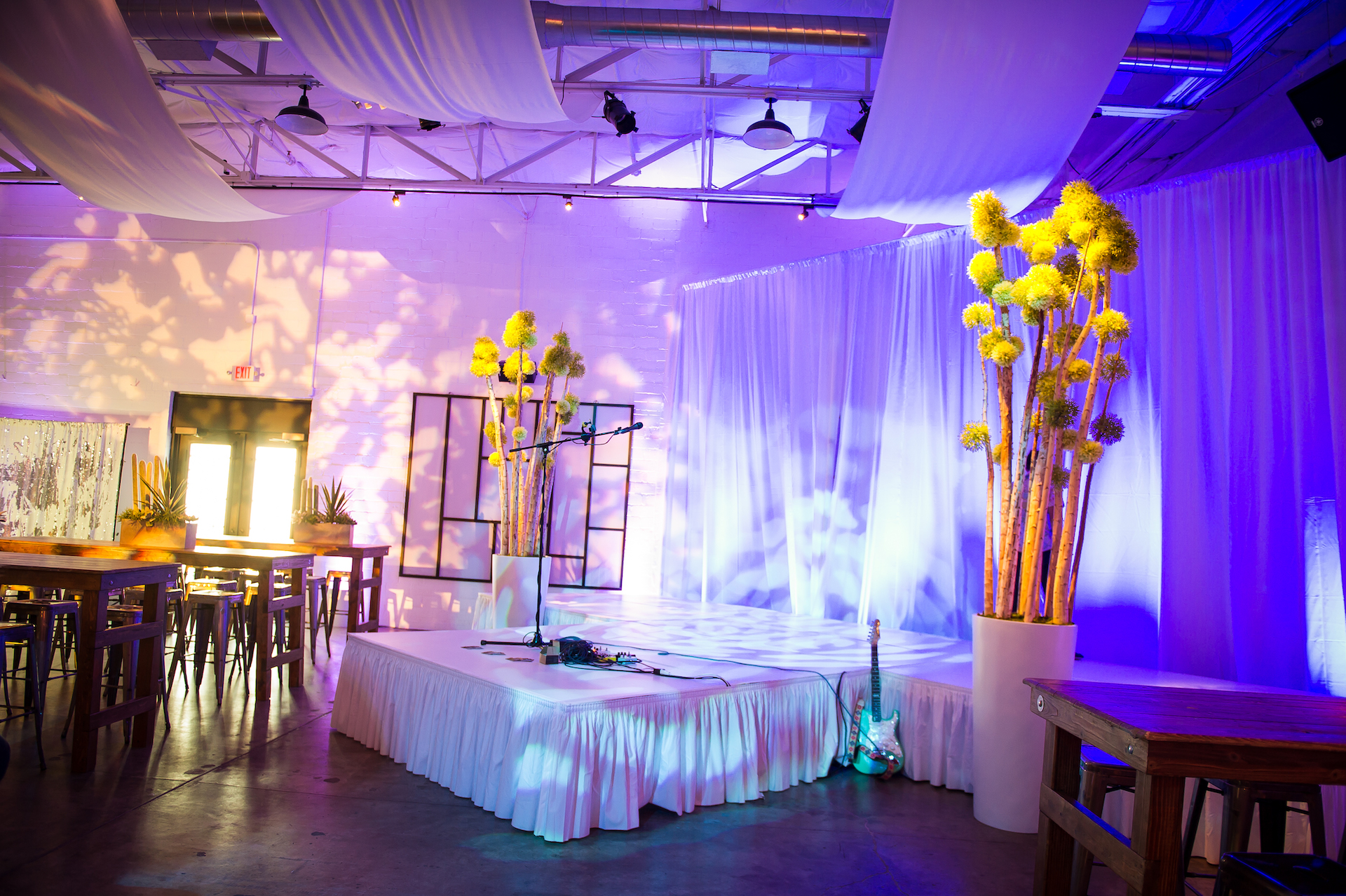 Astounding Sounds
& Lighting
As a 15 year veteran in the DFW area, Astounding Sounds & Lighting, is proud to offer a full suite of AV products and services which are fully customizable to fit your needs and vision. All Audio Visional and lighting needs are separately invoiced to you by Astounding Sounds. A few of the popular products and services they offer include:
State of the art sound system both inside and out (DJ ready!)

Wireless handheld and lapel mics
2 ceiling mounted video projectors and 10'x10′ drop-down screen
LED wall washers
Custom monogram gobo and pattern projections
Pinspotting
Cafe lighting
Pipe and drape as well as hard walls
A picture is worth a thousand words!
Check out this exclusive picture gallery of their work here.
I don't know if I can put into words how AMAZING of a venue The Empire Room is!!! Jackie, Jesus, and the rest of the staff is INCREDIBLE! They are very flexible and responsive. This was the prefect venue for our wedding of 300. There was a ton of open space and no one was on top of each other. Having a space to get ready there was another great feature. Our guests loved the central location as well. Perfect cocktail hour space on their amazing patio area with great views of downtown.
Put Together Your Dream Event