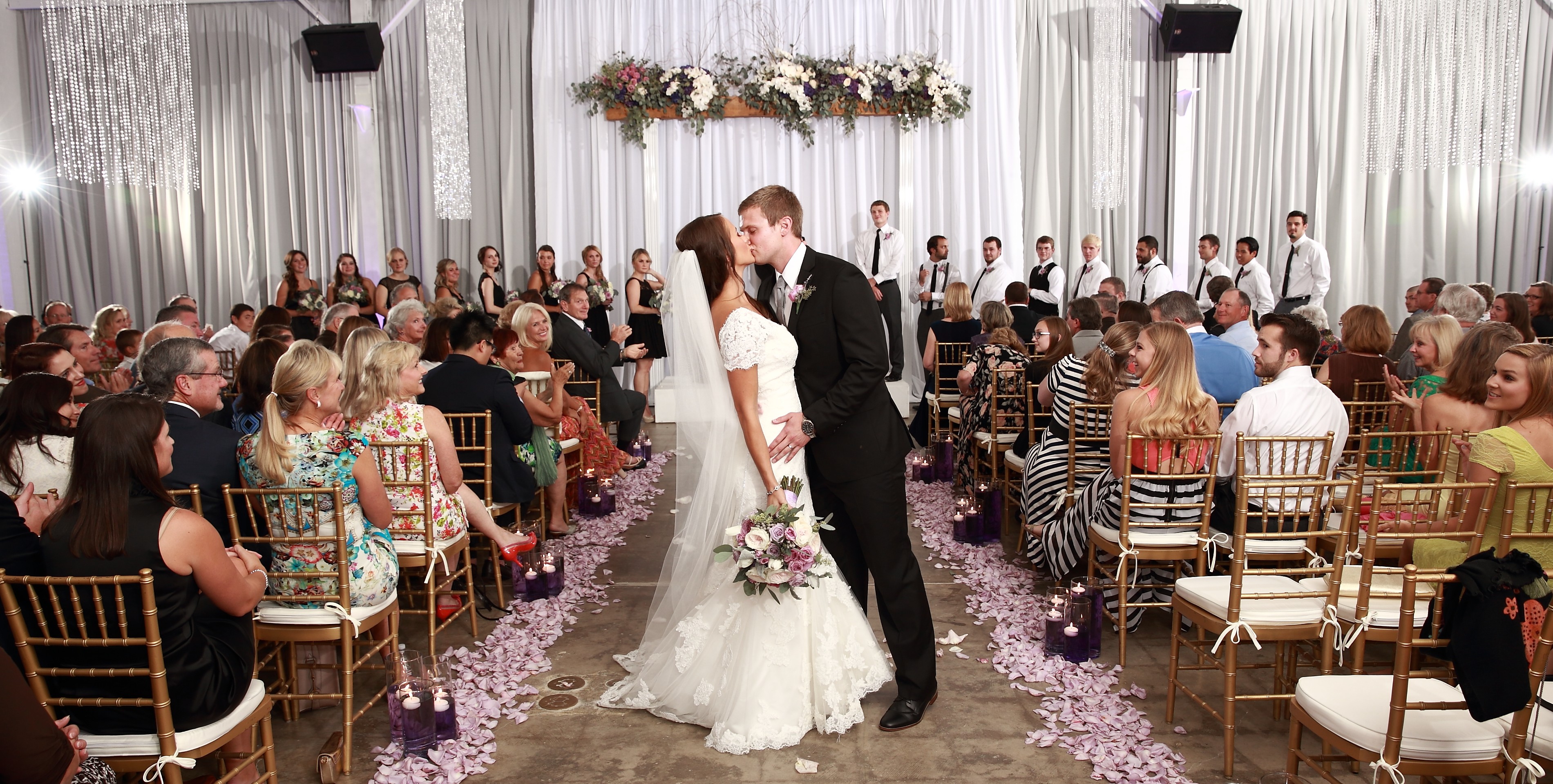 Downtown Dallas Wedding Venue
Are you having a hard time finding the perfect veil to wear at your downtown Dallas wedding venue? Veils are constantly going in and out of style, year by year, but right now, thanks to many celebrity weddings with veils, they are very in. We wanted to highlight a couple of the veil trends that we have been seeing recently for your wedding inspiration.
Embroidered veils are all the rage right now. Whether the embroidery is on the edges, or throughout, it is a unique way to add in your color scheme. With so many places local artists who embroider, it is easy to get a custom floral stitch on your veil.
Along with embroidered veils, lace veils are also in. You can find beautiful, dreamy, lace veils at any bridal store, and you will have so many options of them to go with your style and your dress. Lace will never go out of style in weddings, and right now, that is the case with lace veils, as well.
Floor length veils are also very popular right now, thanks to Priyanka's beautifully long veil, everyone is going for floor length and veils with trains. This is a stunning way to make your entrance at your wedding. Do you not want to deal with a floor length veil for your reception? When it is time to party, opt for a shorter veil in place, or no veil altogether.
Of course, the option of no veil always exists, as well. A veil is not for everyone, and that is perfectly fine. If a veil isn't for you, then a veil isn't for you! Doing your hair in an intricate way or adding a flower crown can shift the vibe of your wedding day look to something unique, and more you than a veil might do.