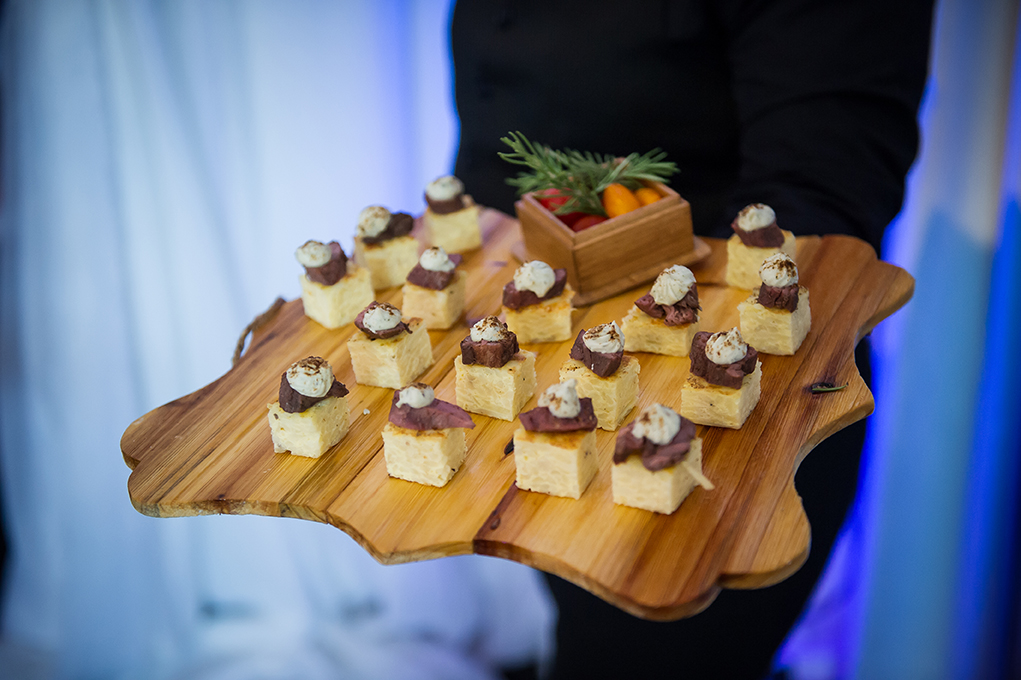 Dallas Venue Catering
At our Dallas venue, catering is done by our exclusive caterer, Gil's Elegant Catering. Gil's is a phenomenal caterer that we know will make the food at your wedding or event as perfect as you have been imagining it being. They have so many options for great food to be served, as well as, packages for how it will be served to you and your guests!
We have four packages to choose from ranging from $60 to $82 per person. Through Gil's, you can choose a silver buffet or a gold buffet; these are package options one and two, and are amazing choices if you are wanting a buffet. Package three is an action station package. This makes your guests have a more personalized food experience! Package four is a plated dinner!  If you don't want your guests to have to do any work to get their food, a plated dinner is the best choice!
These all come with two passed canapés of your choosing during cocktail hour, coffee, and iced tea. The china, glassware, silverware, and napkins are also included in the cost per person! You won't have to worry about any of the little things with our in-house, exclusive catering. Us and Gil's Elegant Catering love being able to provide all of the details for your event.
We would love to have you and your event at our venue being served by our caterer! Have questions about our catering or venue? Contact us to ask any and all questions. We have all of the answers for you about our venue and catering! You can also take a look at all of Gil's catering options that you can choose for your catering, here! We can't wait to have you and all of your guests at our venue for your big event!