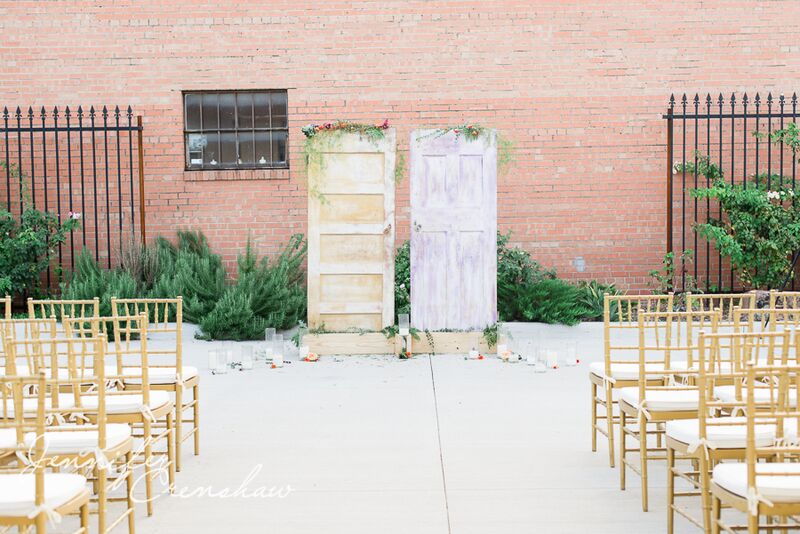 Downtown Dallas Venue
Choosing a wedding date can feel like a big decision. Do you want a cozy fall or winter wedding? Or does a spring or summer wedding celebrated outdoors sound more like you? What's great about downtown Dallas venue, Empire Room, is that it's the perfect venue for whatever date you choose!
If you're wanting to have an outdoor ceremony in the spring or summer, the exposed brick and wide open spaces of Empire Room's patio makes for the perfect spot. The patio is a great space for a cocktail hour or a reception with lots of dancing. They also string twinkly lights around the patio, making the space even more magical. Something very unique to this downtown Dallas venue is that they often bring in food trucks for the wedding guests to enjoy! Bring in an ice cream truck or a taco truck for a fun summer wedding.
If the cooler temperatures of fall and winter are more up your alley, have no fear. Empire Room is just as beautiful inside as it is outside. It's indoor space is very versatile. It's sleek, white interior will look perfect with warm fall tones or cool blue winter shades. And just like the outdoor patio, there's plenty of space for dancing!
The most important thing to remember when choosing a wedding date is that it should represent you and what you like best! If you like spending most of your time outside, then a spring or summer wedding would be ideal. If cozying up by a fire and reading a book is more your speed, then a fall or winter wedding might be the way to go. The best part about Empire Room is that this downtown Dallas venue won't get in the way of any of your wedding dreams, no matter what date you choose! Its versatility and its equally beautiful interior and exterior spaces make it the perfect venue for any time of year.