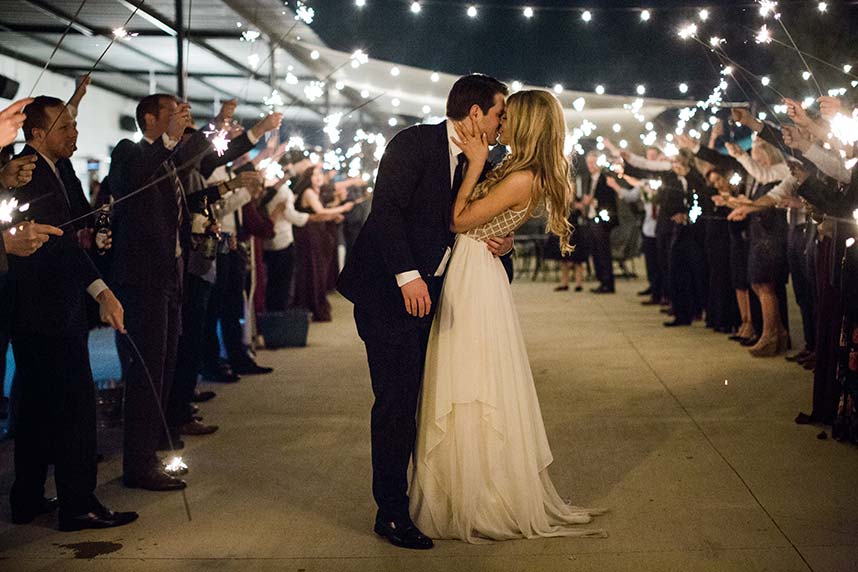 Downtown Dallas Wedding
It's officially a new season which means a new season of fashion. This fall, there was some really unique wedding dress trends going on that we are so excited to share with you! We want you to look and feel your very best at our downtown Dallas wedding venue. Here are some trends that we have picked up on.
Going into fall means looser, more boho dresses. Think statements sleeves like bell sleeves or cap sleeves and lots of drapy lace. This look has been popular for the past few autumns and we don't see it going away anytime soon.
Another trend to look out for is intricate beading. Whether it is Gatsby Style beading throughout the whole dress, or intricate details, beading is fully back and ready to be the center of attention. We have even been seeing intricate beading on veils which adds a fun extra look to any wedding style.
The clean and modern dress look is back, and ready to be worn. There are so many options for this look. Ours is a clean a-line or sweetheart dress. They are both beautiful styles that really put the attention on the bride herself, rathe than the dress. With sleek dresses like this, you can easily add on any accessories because it will not be clashing with the dress.
Lastly, tiered ballgowns are all the rage right now. Ball gowns are already saying "look at me!," but tiered ball gowns just add that extra look that is so unique and beautiful. These dresses will make any bride look like the queen of the day, as she is.
We love seeing what wedding dresses you wear at our venue, and we are excited to see all of your fall looks over the next few months. Contact us to learn more about our venue!