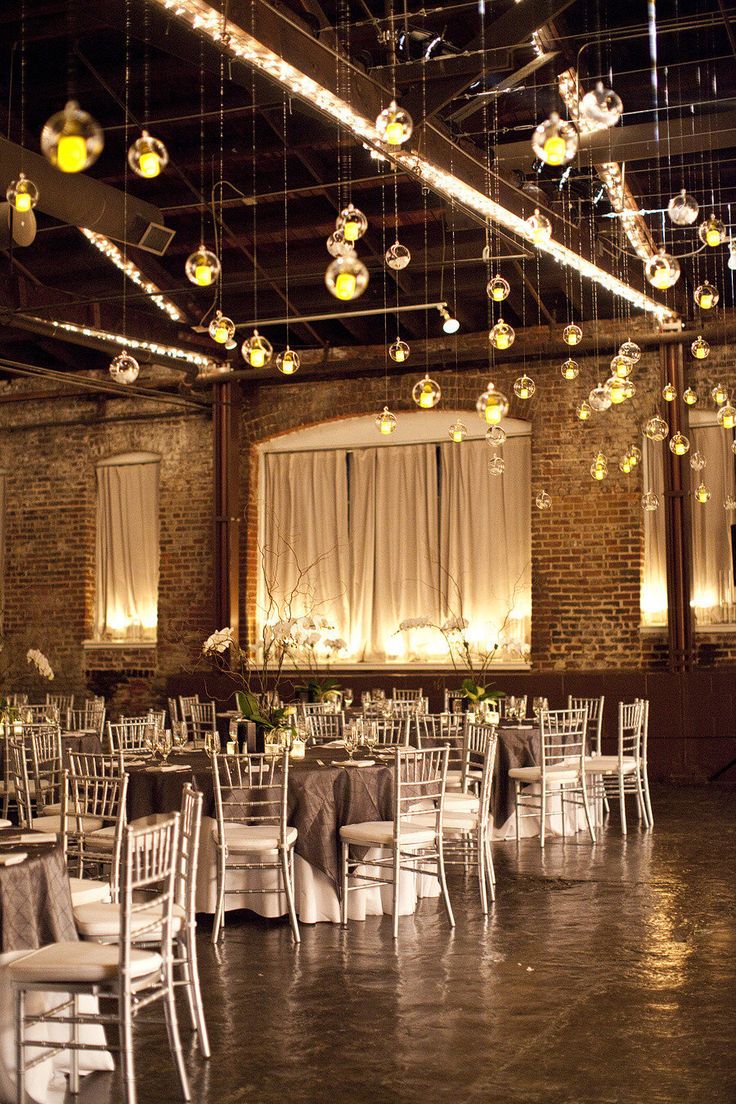 Industrial Style Wedding Venue
The Empire Room is a beautiful industrial style wedding venue that is so easily transformed to be anything you want it to be! We pride ourselves in being a versatile, blank canvas, but modern, industrial style weddings are so much fun to have here. The theme fits perfectly in our white, brick walls and large, open space. Here are a couple of ways to incorporate this theme into your wedding.
Nix the floral archway for something a little more industrial, like an Edison bulb archway! You can either have the bulbs all lit up, some lit up, or none at all. These make beautiful statement pieces to any wedding ceremony, and are such a unique option.
Using metal, even mixing metals, for any small touches is the perfect way to give your wedding an industrial feel. Have metal chairs at your dinner tables for the first touch of metal and go from there. Use metal numbers for your table numbers, and any other small metal touches in your table display.

 

Add metal piping to the top of wooden tables for a rustic industrial look. You can hang plants from the piping, or hang small shelves in order to make a stacked table look. Not only will this make your table displays unique, but it will give you more table space for food and drinks, as well!
Use all of the geometric shapes! Add air plants or dried flowers into geometric terrariums. Have florals spilling out of unique, cement vases and pots. When it comes to industrial design, geometric shapes are your friends!

 

Lastly, add metallic touches into your bridesmaid's and groomsmen's attire. Have the girls wear dresses with metallic beaded accents, and have the groomsmen wear ties with hard silver accents. This will tie the theme together from the decorations to the people.