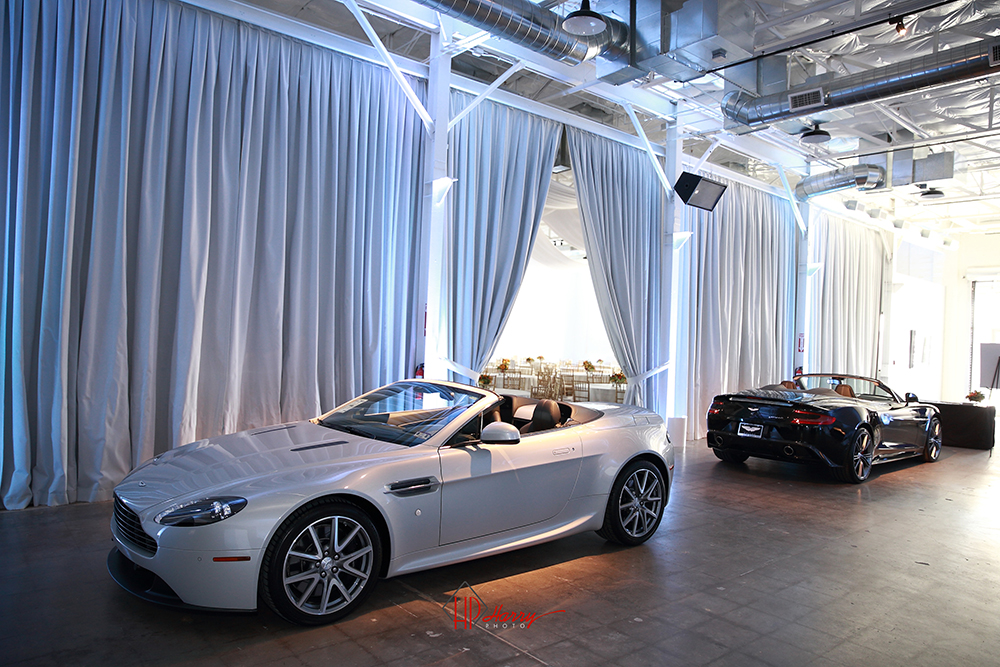 Versatile Dallas Venue
The Empire Room is an extremely versatile Dallas venue. The weddings we host are absolutely beautiful, but we don't stop there! The Empire Room hosts all kinds of exciting events. These include corporate events, seminars, birthday parties, galas, fundraisers, car shows, and so much more. Our space is modern and clean, and there is plenty of room for your guests to wander comfortably. We have a great indoor space along with a airy, open patio that would be perfect for a summer birthday bash.
We can adjust the layout of our space to fit the feel of your event. We're able to fit plenty of dining tables and dancing space for weddings. But we've had some clients who want a less traditional layout for their networking events or birthday parties. For times like those, we often fill our space with comfortable couches and cocktail tables that allow the guests to mingle comfortably.
Something that makes this versatile Dallas venue even more accommodating is its huge patio space! During the warm months in Dallas, The Empire Room is one of the best spots for outdoor events and celebrations. We often bring in food trucks and photo booths to encourage guests to enjoy the outdoor space. And we have one of the best views of the Dallas skyline, making any event feel even more special!
This versatile Dallas venue is happy to host any event that you can think of. Thanks to our modern interior design, breezy patio, and beautiful exposed brick, any event will look and feel spectacular in our space. We love being creative, so if you have an interesting event that you'd like us to host, reach out! We've loved putting on all kinds of events from weddings to car shows to extravagant themed birthday parties. Let The Empire Room help make your event something people will be talking about for years! Contact us to learn more about events that we can do at our Versatile Dallas Venue!