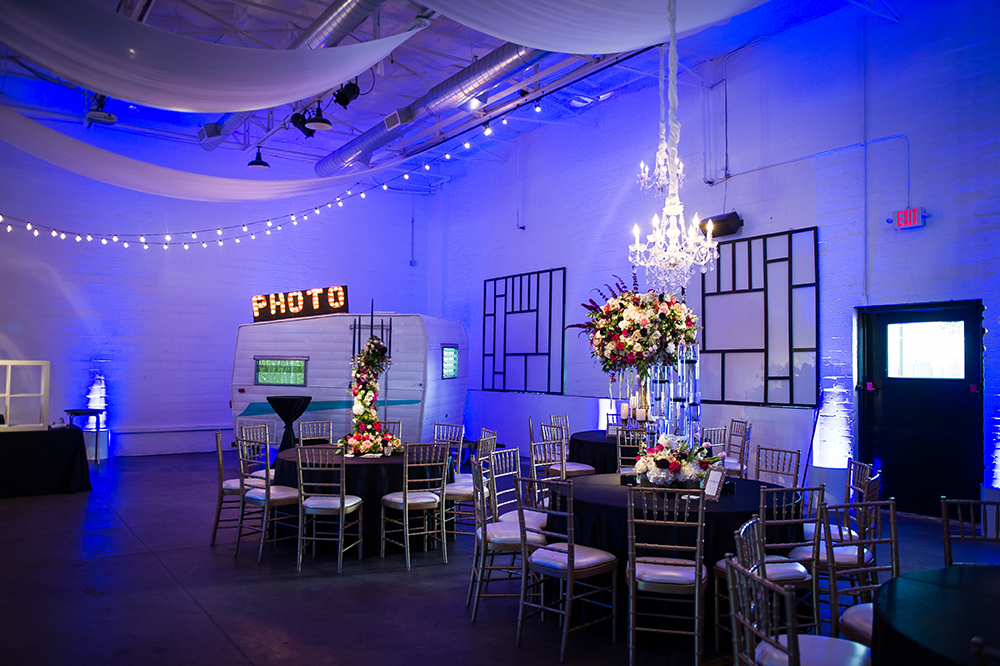 Unique Downtown Dallas Venue
Whether you're having a small affair on a tight budget or a large party at our unique downtown Dallas venue, there's always at least a little bit of room to splurge in your wedding budget (at least there should be!). We've lined up a list of our favorite things that we've seen couples splurge on in the past. Take a look!
Leading up to the big day, splurge on some much needed self-care! It will calm you down and help get tension out of your body. Get a couples massage together, get facials, or even just get a pedicure or two! If you want to go all out, have a full on spa day at the fancy spa that you have always wanted to go to. It will calm your nerves and let you have fun in the process.
Even if you're going small of florals, be sure to splurge on the bridal bouquet! Get the bouquet that you have always dreamed of yourself holding as you walk down the aisle. Not only will it be special for your big day, but you can dry it out and hang it up in your home.
Splurge on alter arrangements! All of your guests and most of your photos will be focused on the alter, so don't feel like you have to cut corners on this. There are so many beautiful alter ideas that you can find to make your own.
Lastly, make sure to splurge on your wedding photographer! Photography isn't cheap, but what's a little bit more to hire the wedding photographer that you've been following on Instagram for six years now? These will be pictures  that you will look back on for years to come together. You will want the best you could have gotten.