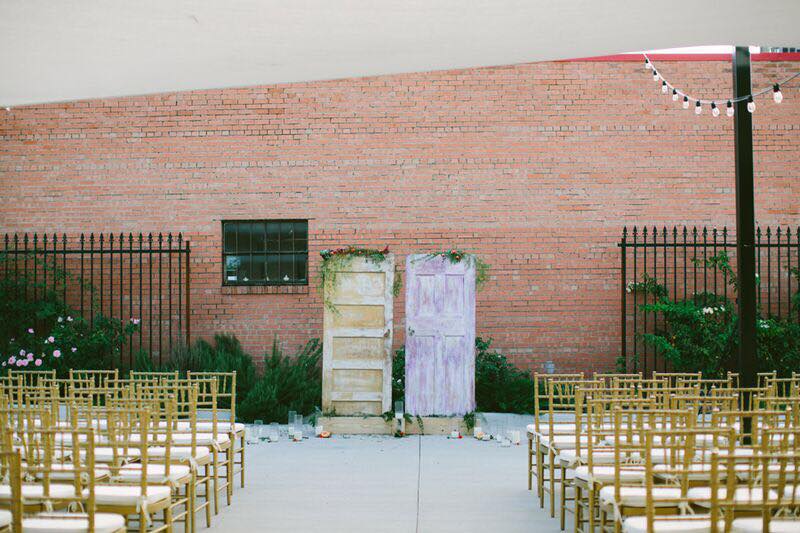 Aisle Set Up at your Dallas Wedding Venue
With summer in full swing comes a surplus of invitations to loved-ones' ceremonies. While seating for the after-party can vary from wedding to wedding, the ceremony usually stays the same. Straight rows of chairs with a path in the middle to the alter. We've put together a list of alternative seating that can make your wedding stand out in guests' minds, considers sight-lines, and creates more intimacy.
The Straight and Narrow
Even if your venue only allows for a traditional straight aisle you can add your own touch with rose petal designs, a custom runner, a unique lined-path, and more. The possibilities are endless.
The Spiral
The spiral chair arrangement is special, it allows the bride and bridal party to walk past everyone and the couple is surrounded by their loved ones. This unique arrangement works best for large rooms and outdoor spaces.
Ceremony in the Round
Circular seating during the wedding ceremony adds a level of intimacy that is perfect for a small guest list – as well as a large one. Outdoor settings are ideal for ceremonies in the round. Some indoor venues might not be suited to this style of ceremony.
The Semi-circle
The semi-circle arrangement enables a more intimate and clearer view for all. This arrangement is the most flexible because it can be used in almost any space and a simple change to make a lasting impression.
The Horseshoe
Similar to the semi-circle only with corners. This allows you to add more chairs for larger groups and gives the illusion of more space.
The Square
Similar to circular seating but allows for more chairs for larger guest lists. This way guests can see you from all sides but will not feel as claustrophobic.