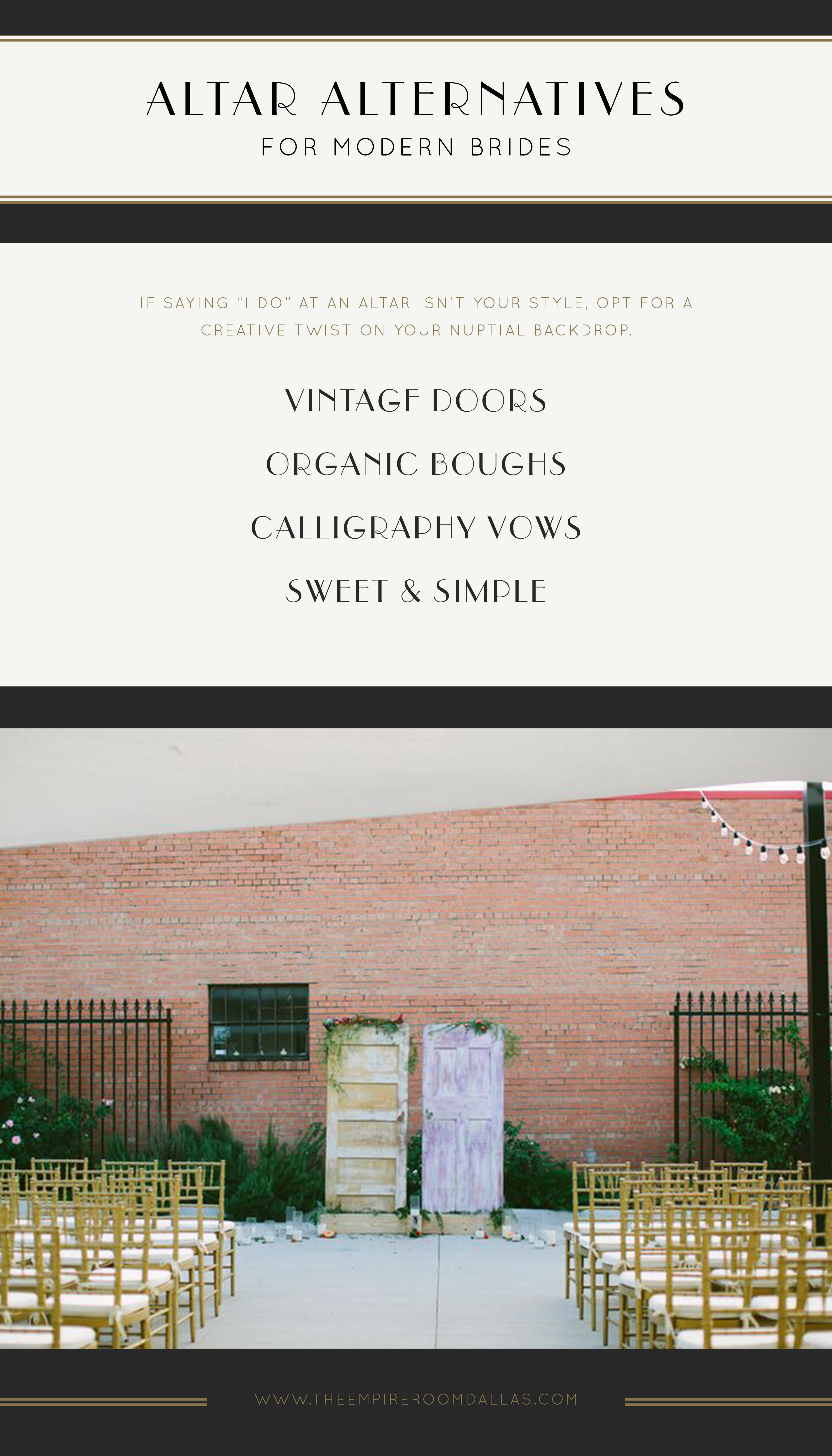 Today's modern bride has unlimited options at her disposal. Weddings are increasingly customized to fit every couple's personal style—as they should be! We love seeing our brides put modern twists on traditional ideas. One of our favorite places to break tradition is at the altar. We still adore classic ceremonies for brides who do opt for a traditional altar, but it's not the right pick for everyone. You deserve to say "I Do" in a setting that speaks to you, whether that's in front of calligraphed vows or antique doors. Brides at our Dallas wedding venue have brought all kinds of creative ideas to the table. Take a look at some of our favorite ideas for breaking altar tradition:
Antique doors: What a fun touch to any ceremony! Finding the perfect antique doors and decking them out in fresh flowers is a photo-worthy way to bring a personalized touch to your "I Do's."
Boughs: Many couples these days opt for organic boughs over their heads as they declare their love. This is an excellent option for brides who are head-over-heels for flowers. Draping boughs overhead adds a lush feel to any modern wedding.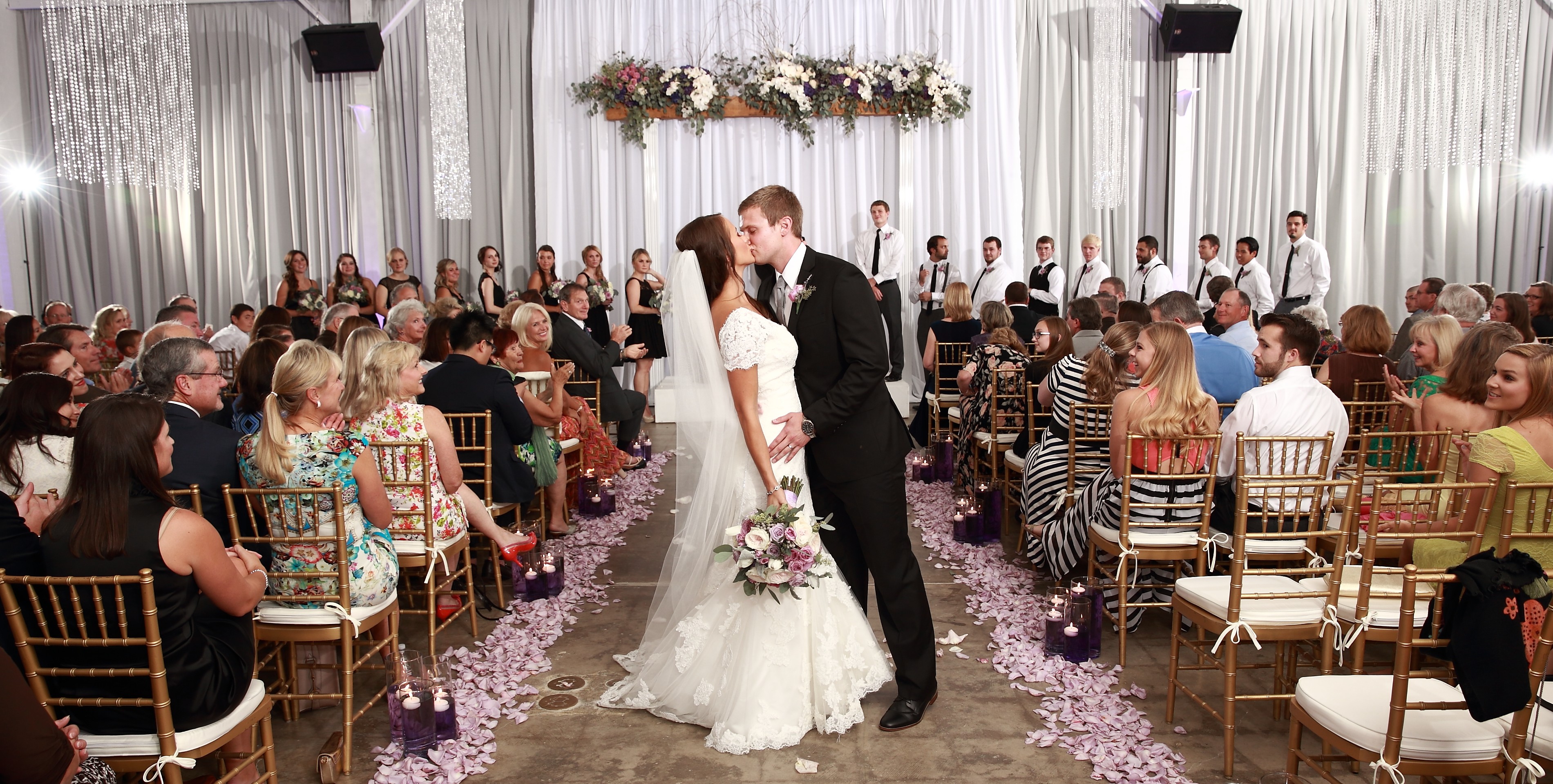 Calligraphy: hand lettering is another wedding trend we adore. Consider having a calligrapher write out your vows, lyrics to your favorite song, or a sentimental poem on a large backdrop. Guests will love this personalized touch, and you'll have a great photo backdrop to use all night long.
Simple fabric draping: some brides prefer to go simple—and we're all for it. Sometimes a simple "altar" works best, and lets the bride and groom take center stage. If you prefer simplicity, consider draping fabric over the site of your nuptials. It will add an elegant touch without going overboard:
No matter what you choose, stay true to your personal style and you can't go wrong. Come visit our Dallas wedding venue to see what you can do to break tradition at your ceremony! We'd love to work with you on executing a creative vision completely personalized to you.