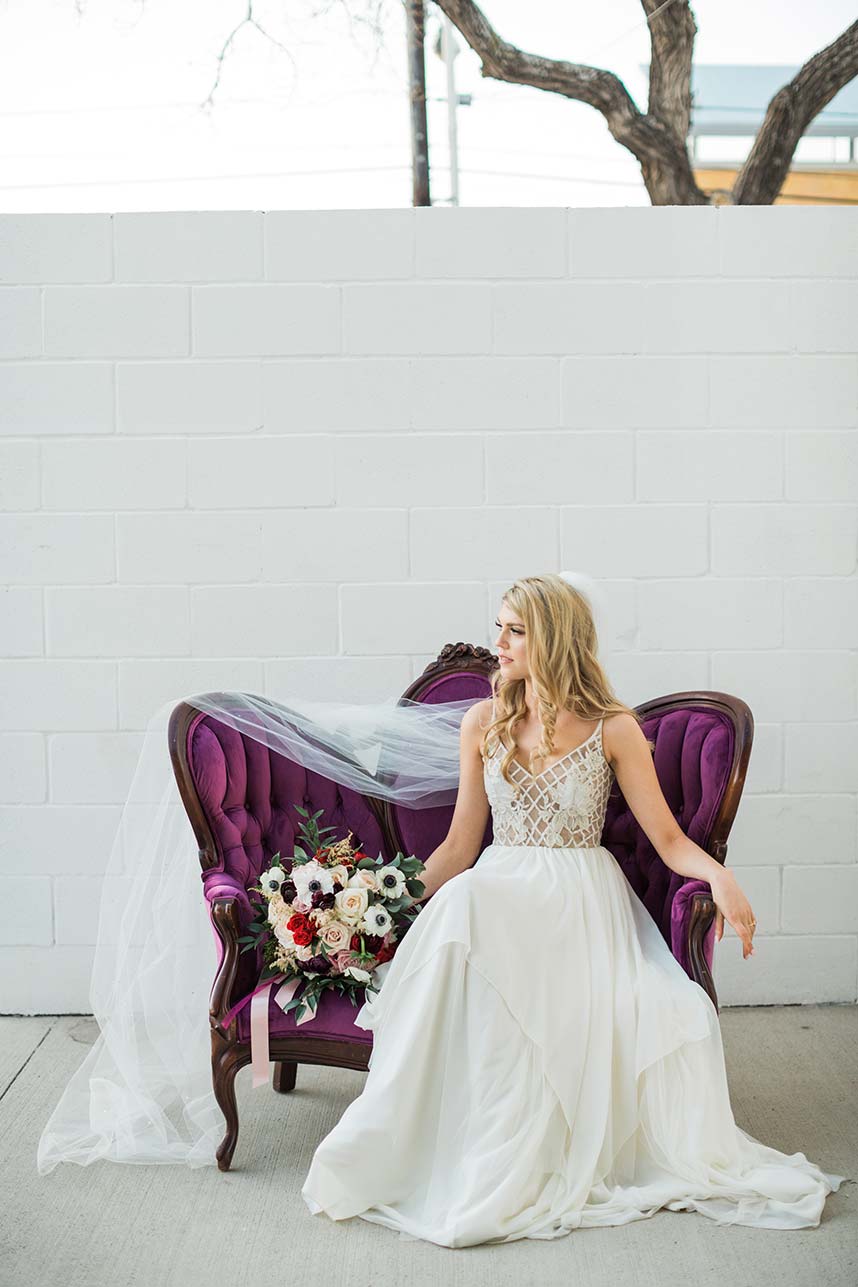 Dallas Wedding Venue
Now that you have chosen your Dallas wedding venue, its time to schedule your bridal portraits. Bridal portraits are a special thing that you will look back on an be able to remember exactly how you felt in your wedding dress and how excited you were to start your life with your love. For this reason, it is so important to make the shoot unique to you! It is incredibly easy to make this happen, and we have a few tips to help you out.
Bring something you love with you! Maybe you have a family heirloom, a favorite chair, or paintings that your great-grandmother painted that you would like showcased. Anything that makes the shoot more personal will make the experience and pictures something you will cherish.
Along with something you love, maybe you might even want to bring you dog! Maybe your furry friend is your best friend and you want to showcase him in your pictures. This is your shoot and your pictures, so feel free to make them as unique as you would like them to be!
This used to be considered bad luck, but we are seeing it more and more now. Bring your fiancé to your bridal shoot and have him be in some of the pictures! You are sure to get some beautiful shots of the two of you. If you are traditional and don't want him to see you, this will be one to opt out of.
Lastly, have you have done your photography research, and know a couple of shots that you are for sure wanting? Let your photographer know if you have any specific shots that you want! Don't be afraid to voice that, but overall be sure to trust your photographer. You chose them for a reason!