Our Dallas event venue has been recognized for a stand-out feature: versatility. Our open concept space allows brides and event coordinators to bring any aesthetic to life within our walls. Transforming The Empire Room into a personalized Dallas event venue is easy with just a few tricks. One décor area where you can make a huge impact? The ceiling!
Believe it or not, the ceiling is a great way to start transforming The Empire Room into a unique space. Here are a few ways to decorate the ceiling and bring memorable personality to your event.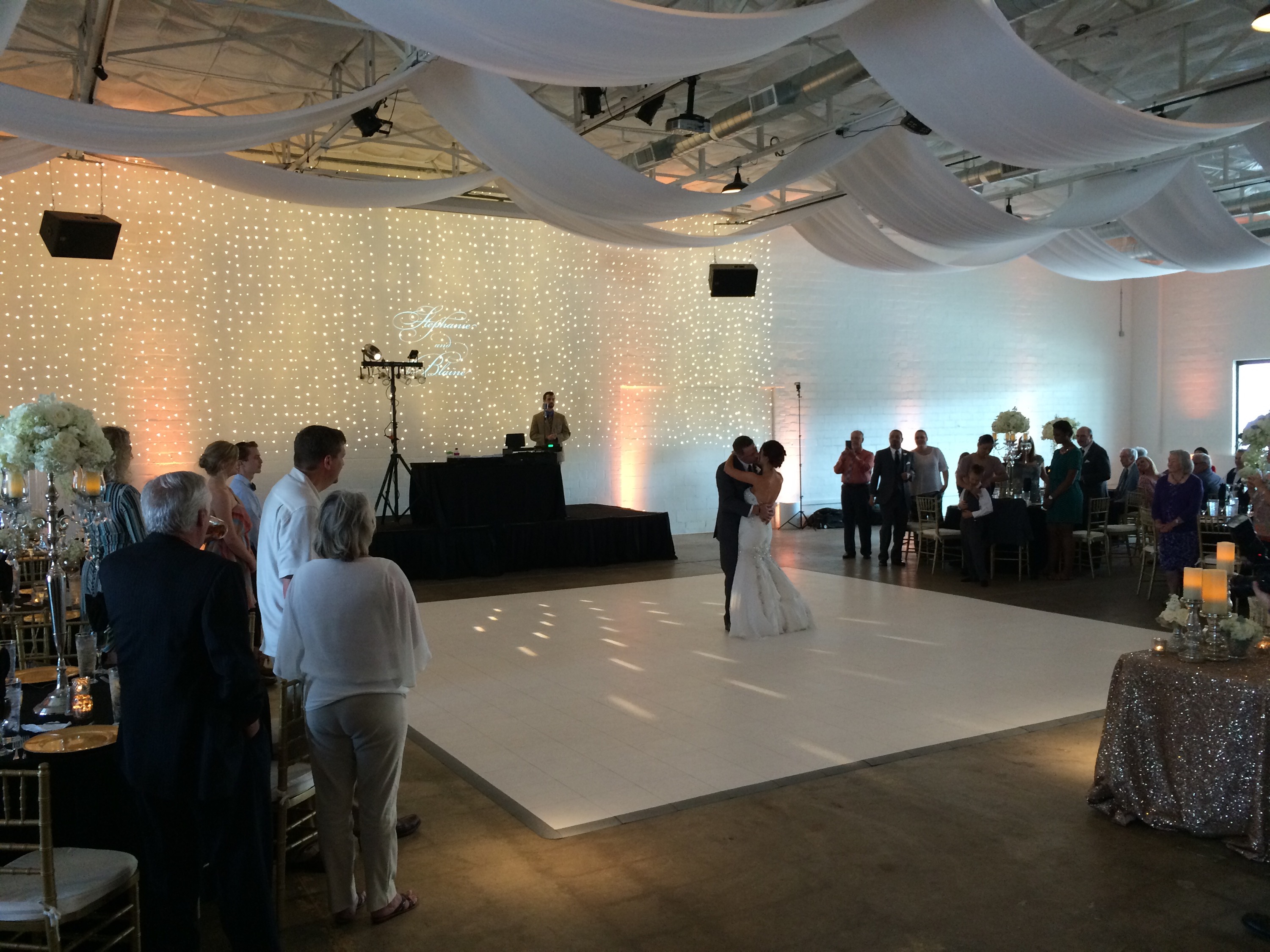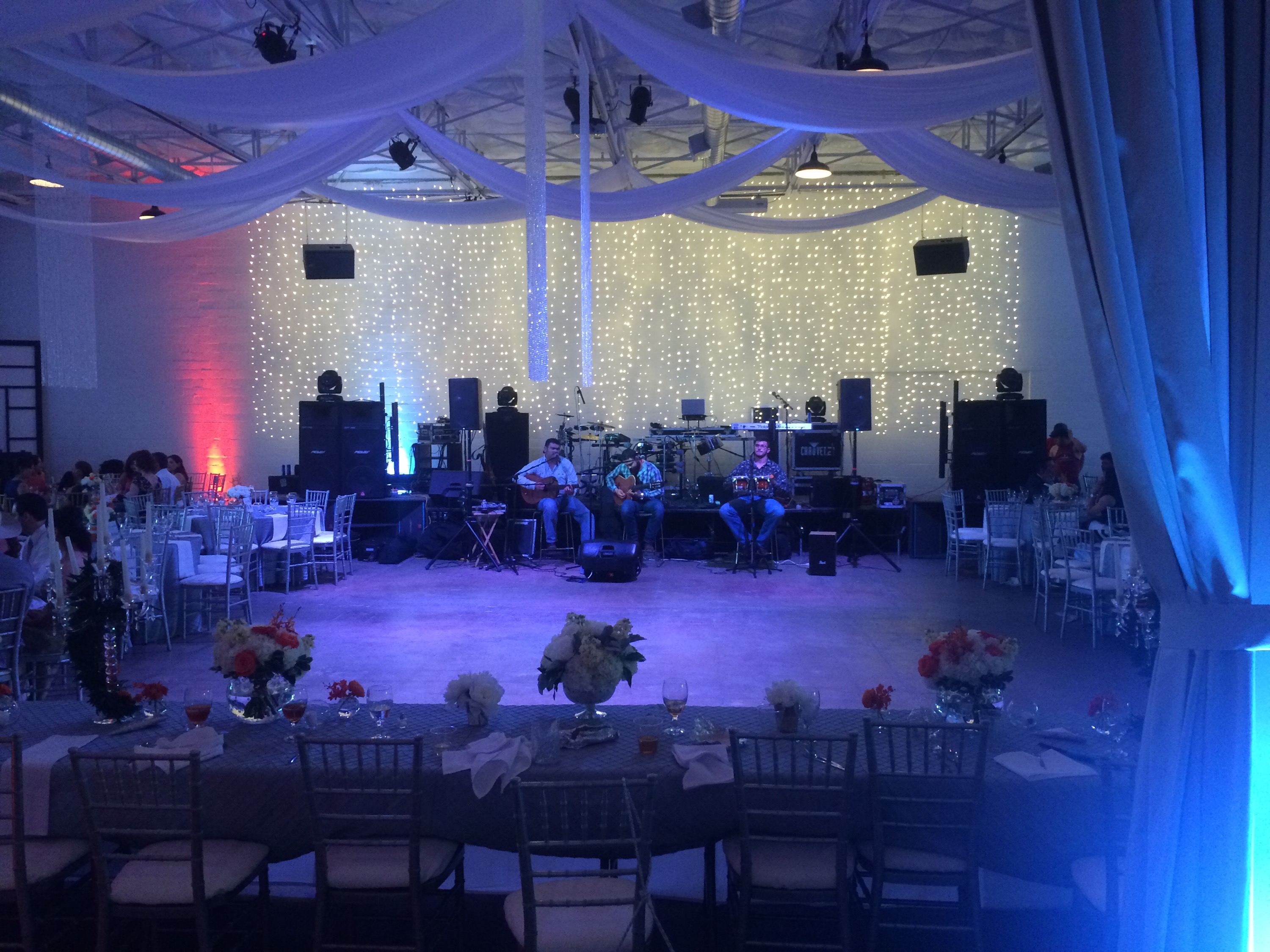 Swags: fabric swags bring an elegant look to your venue. They soften the space and set the tone for an upscale event. Whether you choose soft whites or more dramatic hues, swags look elegant for any occasion. Combined with chiavari chairs and soft uplighting, you can't go wrong!
---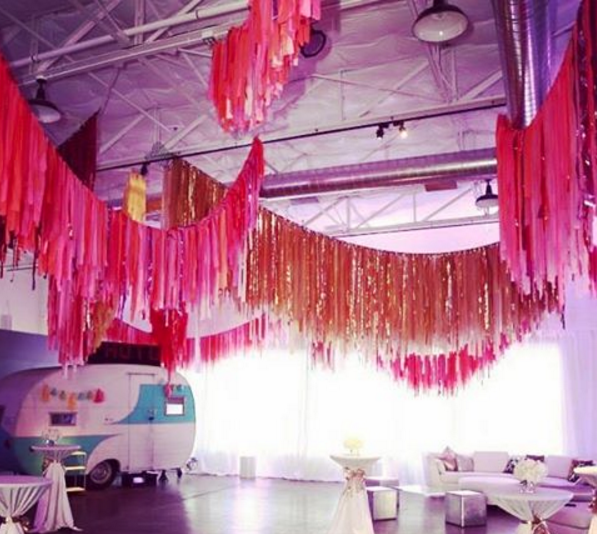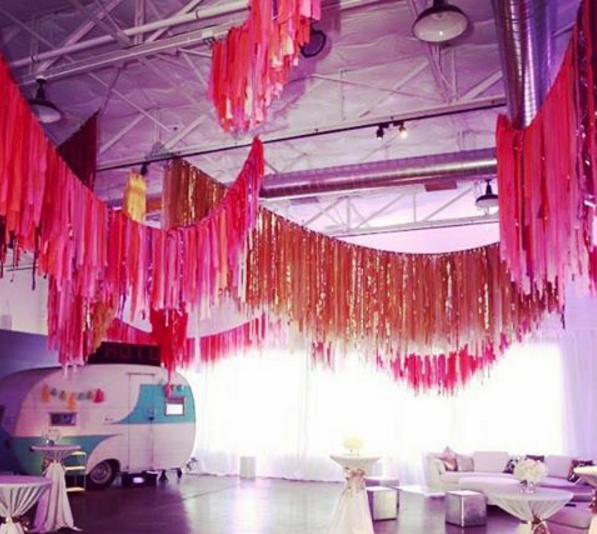 Streamers: bring a punch of personality to your Dallas event venue! Oversized streamers a fun way to bring pops of bold color or elegant texture to your occasion. Make streamers pop with floral centerpieces that complement your color choices.
---
Chandeliers: elegant lighting always adds a touch of sophistication to your celebration. Use stunning chandeliers to illuminate your table décor and set the tone for a romantic evening. Whether your style is swanky and modern, or leans more toward rustic charm, a chandelier can speak to your personal aesthetic.
---
Ceiling décor never fails to wow guests at any occasion! It draws the eyes upward, opening the venue to appear even more expansive. Plus, a decked out venue from top to bottom guarantees a memorable first impression.
With any of these options, you can bring a personal aesthetic to our versatile venue. We love to see how event designers and brides reflect their vibrant personalities under our roof. Got a creative vision? Let's chat! We'd love to talk about bringing your ideas to life. Maybe we'll even start with a uniquely decorated ceiling.