You'll never find us bashing elegant blush and gold color schemes, but we are excited that this year's wedding trends are expanding their palettes! We're seeing a return to deep jewel tones and pretty pastels of every shade. These refreshingly colorful weddings are a treat at our modern DFW wedding venue, whether in real weddings or styled shoots. Our latest color crush? Blue hues.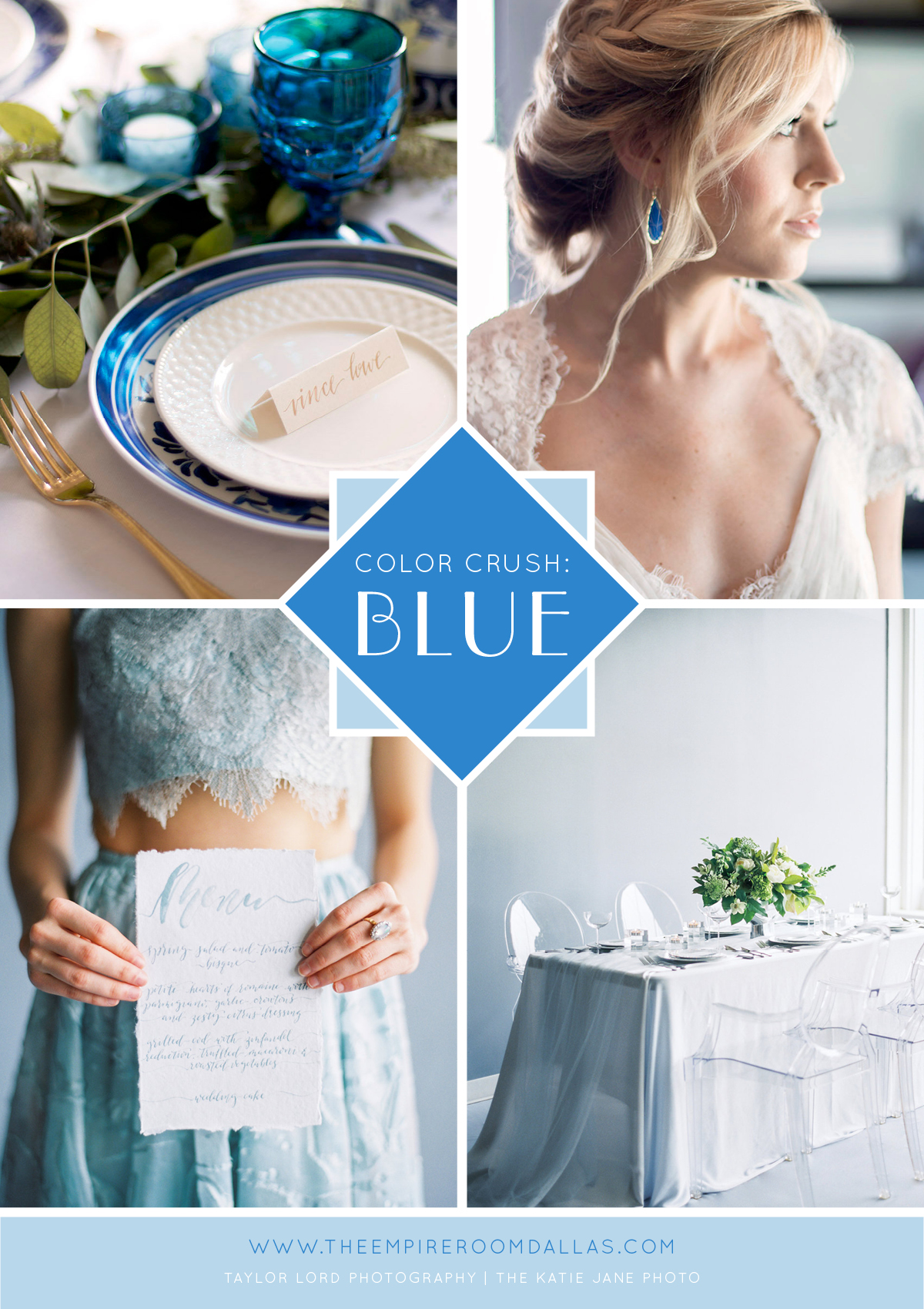 What we love most about blue is its versatility. Soft Serenity (thanks to Pantone's colors of the year) keeps weddings feminine and romantic… but pops of cobalt blue inject a lively hue into any affair. Some brides are even considering soft pastel blues in the tulle of their bridal gowns—and we're all for it. Wherever blue suits you, we look forward to seeing how you make it your own this year. Whether you add cerulean earrings, or navy dresses for your maids, you won't want to skip out on "something blue" this wedding season.
Our venue was designed with trend shifts in mind; our open space concept allows any color to make its debut within our walls. For tips on introducing a favorite shade of blue at our modern DFW wedding venue, just ask us! Our ample expertise and our vendor connections make it easy to bring your dreams to life at The Empire Room. We love bringing touches of unique personality into our space—so bring on the blue!