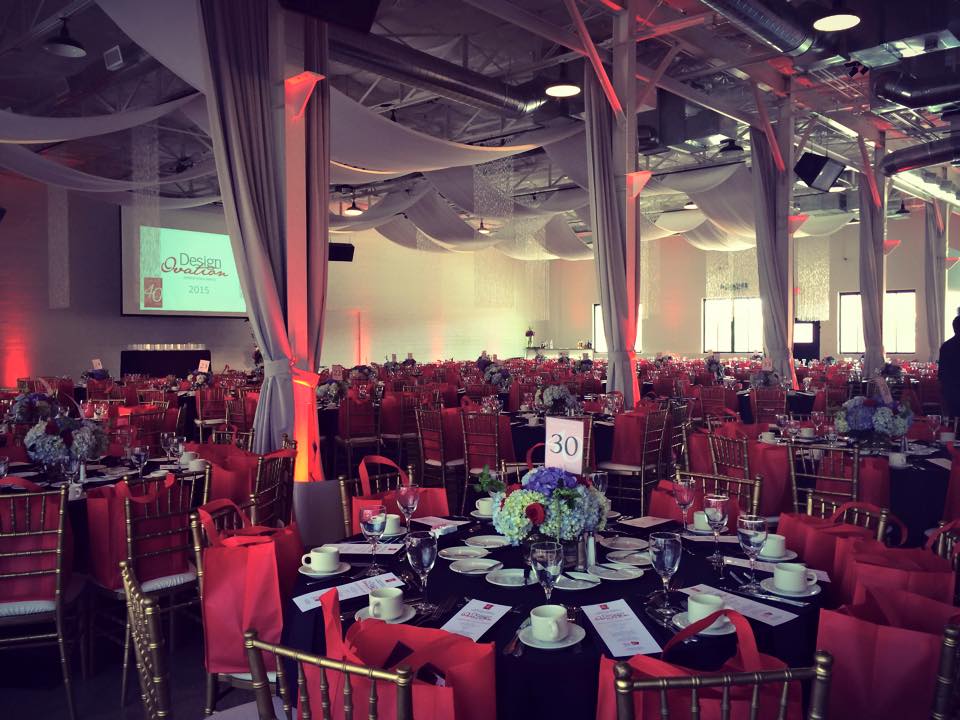 The task of decorating a corporate event party is monumental – but don't stress out. We consulted the experts to bring you some corporate party ideas to get you started.
Theme
First come up with a theme and color palette for your party. Then everything will follow your that.
Grab bags
Everyone loves getting designed collateral. Create personalized grab bags filled with goodies for your guests. It can include a name tag, something to write on and with, a business card, and more. Make sure the items are quality and not random. No one wants a personalized flashlight or eraser.
Drapery and Mood Lighting
Ceiling and wall drapery make a room feel personalized and welcoming. It also helps soften the room. We suggest using light drapery if you want to use mood lightning as it bounces off the drapery better.
Tablescapes
Start by deciding what your centerpiece will look like and work from there. Will it have florals, candles, table numbers, etc? Then decide on the type of place setting you will have. This is normally determined by your menu. Ask yourself, will you have a menu card, a personalized name card on their plate, or will you only have a cup, wine glass, and a dessert plate?
Hopefully these suggestions and questions have given you inspiration for your next corporate event party.