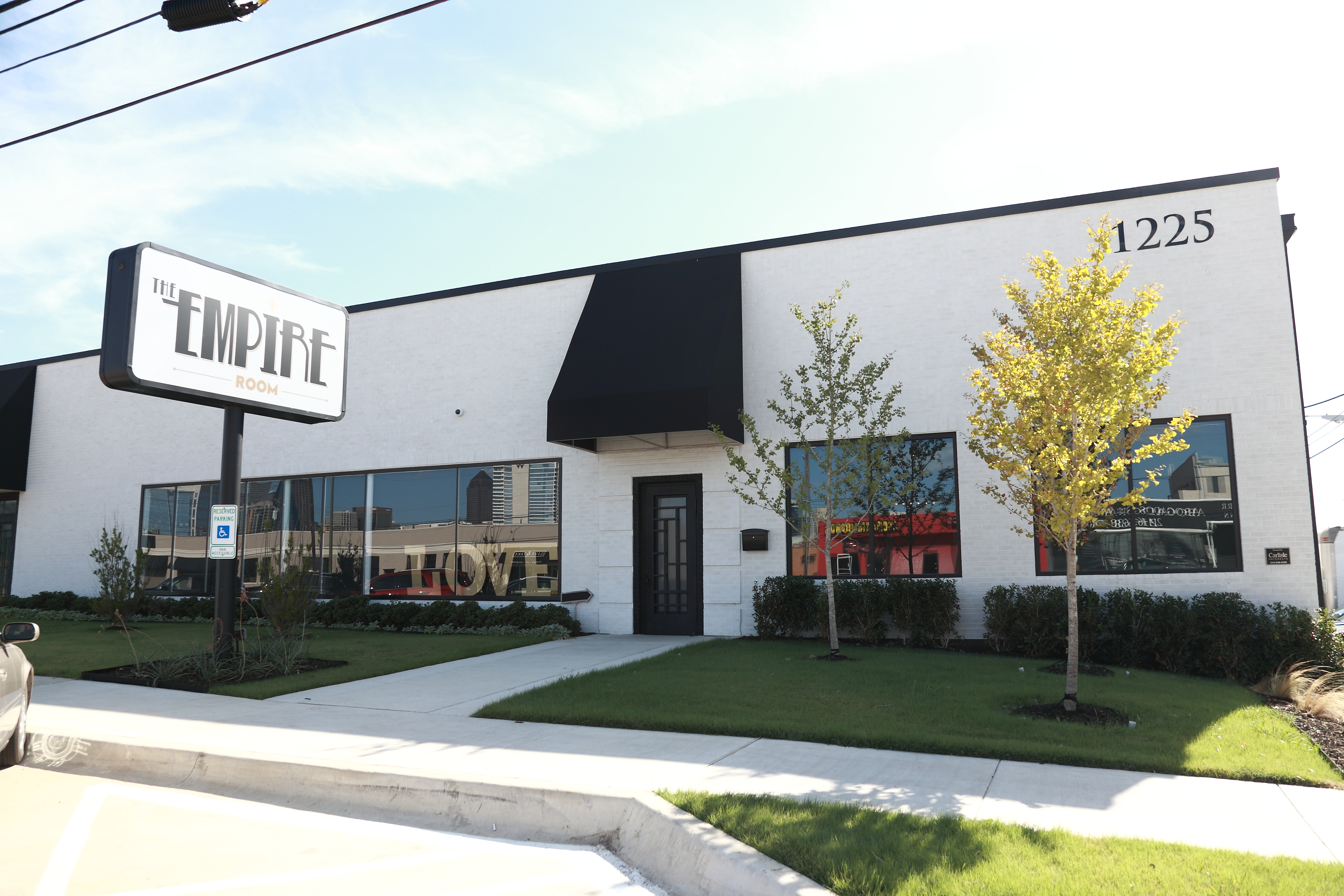 For those who love letting their creativity flow a little bit more than the rest, how about a versatile blank canvas wedding venue?
What's a blank canvas venue?
Just what you'd expect from a blank canvas, a clean wedding venue comes with bare-minimum of installations and a huge space to cater to any wedding theme you can think of. For example, The Empire Room in Dallas is a blank canvas venue in an urban industrial setup. There have been ceremonies where the bride chose to dress the venue up with rich fabrics, making it look very palatial, while on the other hand, some choose to leave the space open and clean which also makes for some breathtaking photographs.
That's the fun of choosing a blank canvas – you can do as you please and create a theme that's just yours.
Here's why we think a clean and bare wedding venue is the next best thing, after Oreos.
Every Theme and Design Seem to be Complementary
This is no joke. Whether you choose a wedding theme that's all about pink-and-peach-and-girly or a monochrome one with just one statement piece – for example, a colorful cake. The blank space of the venue beautifully offsets the ambience.
Extra Guests Never Hurt
This is one of the biggest benefits of a blank big space venue; even if a couple of dozen unexpected guests decide to turn up at your wedding, it won't get crowded. The expansive venue allows you to be more flexible with the number of guests and their seating arrangements.
The Sprawling Seating Plan
Often, wedding venues in Dallas are so restricted that you cannot plan a spread-out seating plan for your 200 guests. The result, everything is jam-packed. Fortunately, a blank venue comes with acres of open space that allows you to use a seating arrangement as extravagant as you desire.
A Special Corner for Everyone
If your wedding party includes children, as well as, your aged grandparents, an open space wedding venue will allow you to arrange special entertainment options just for them. You can assign a couple of corners to be set up for the children as well as anyone who would appreciate a cozy nook. You can provide couches, recliners, soft blankets, lots of pillows, portable DVD player, or other easy-to-carry entertainment options. If the space is open, close it off with some curtains and voila! You got yourself a comfy cave.