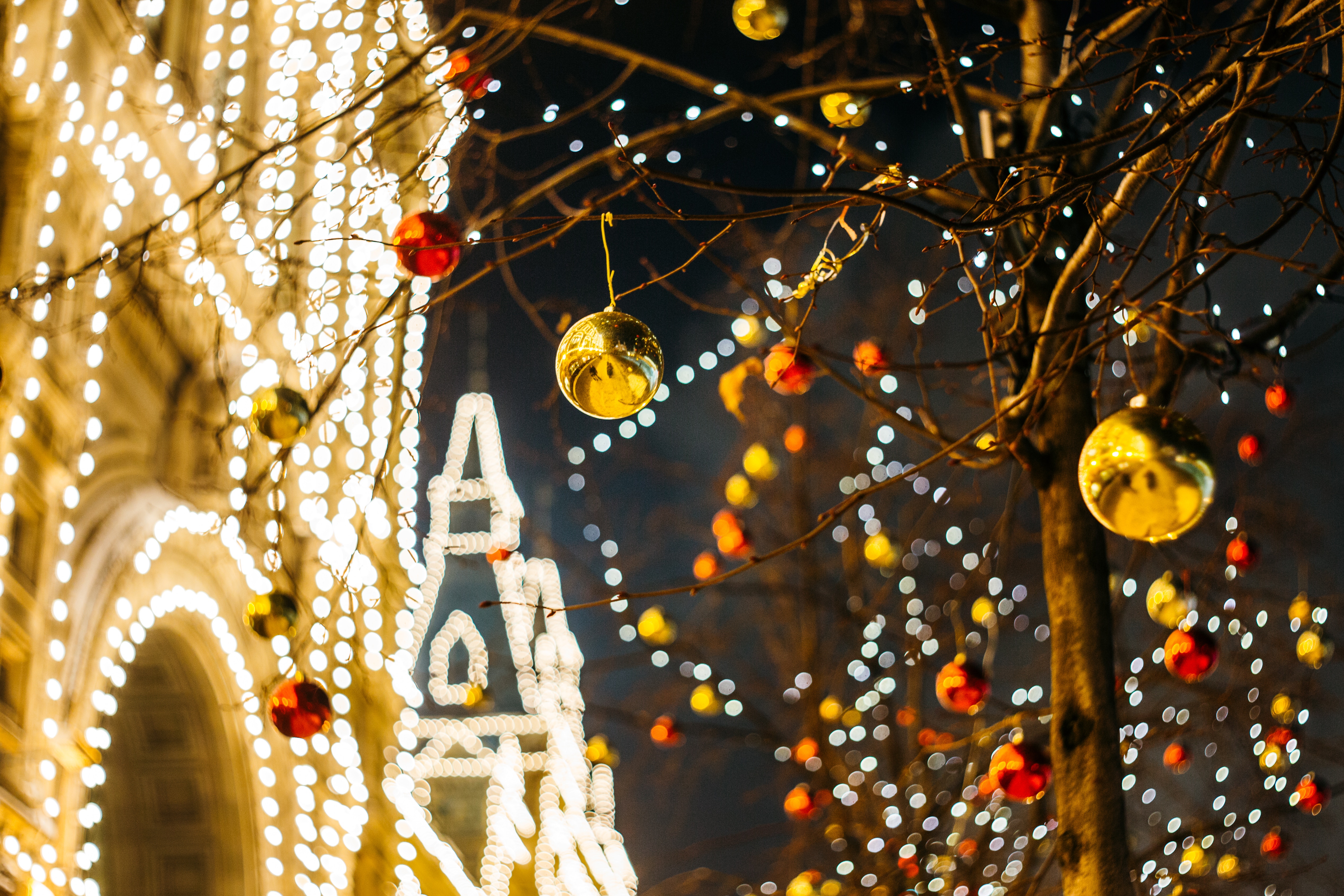 Downtown Dallas Holiday Events | Downtown Dallas Venue
There's so much going on this holiday season. Here are some of the things happening in downtown Dallas that we highly recommend doing.
Neiman Marcus Holiday Display Windows
High-end retailer Neiman Marcus displays holiday windows at its Downtown flagship store.
December 5th-30th, 10:00 am – 6:00 pm at Neiman Marcus Flagship Store. Free.
Polyphonic Spree's 15th Annual Christmas Extravaganza
Dallas' Polyphonic Spree hosts the 15th annual Christmas Extravaganza at Majestic Theatre.
December 9th, 7:00 pm – 10:00 pm at The Majestic Theatre.
The Colors of Christmas
Hosted by Grammy Award winner Peabo Bryson, hear a stellar collection of R&B and soul artists deliver the sounds of the holiday season.
December 17 7:30 pm – 9:00 pm at The Majestic Theatre. Admission $49 – $129.
Holly Jolly Holidays at Reunion Tower
'Tis the season to be jolly. Santa and his elves are spreading holiday cheer with weekly trips to the GeO-Deck. Guests can enjoy photos with Santa, a kid's craft and tasty treats from Cloud Nine Café!
Dec 9th – Dec 23rd at the Reunion Tower GeODeck 12:00 pm – 3:00 pm. Adults $17 | Seniors (65+) $14 | Youth (4-12) $8
Unbranded 2017
Unbranded 2017 will be located in the historic Dallas Power & Light Building at 1508 Commerce Street and will be open for business Thursdays through Saturdays from November 30 through December 16. Each week, there'll be eight participating vendors, in addition to free gift wrapping, Wi-Fi, coffee, drinks, and more. Beyond its walls, Downtown Dallas, Inc. will be running their annual Wanderland programming, including movie nights, live music, holiday decoration demos and classes, lights and decor around Downtown, and more.
Dec 7th – Dec 16th at the Dallas Power & Light Building.
Downtown Wanderland
The holidays begin Downtown with Downtown Wanderland, season-long programming featuring rotating pop up shops, Park-it Pop-Ups, Photos with Santa and more! Throughout the season, Downtown Dallas will be adorned with holiday lights and décor. Wander through Downtown and explore all there is to see and do.
Dec 7th – Dec 16th in Downtown Dallas. 11:00 am – 6:00 pm