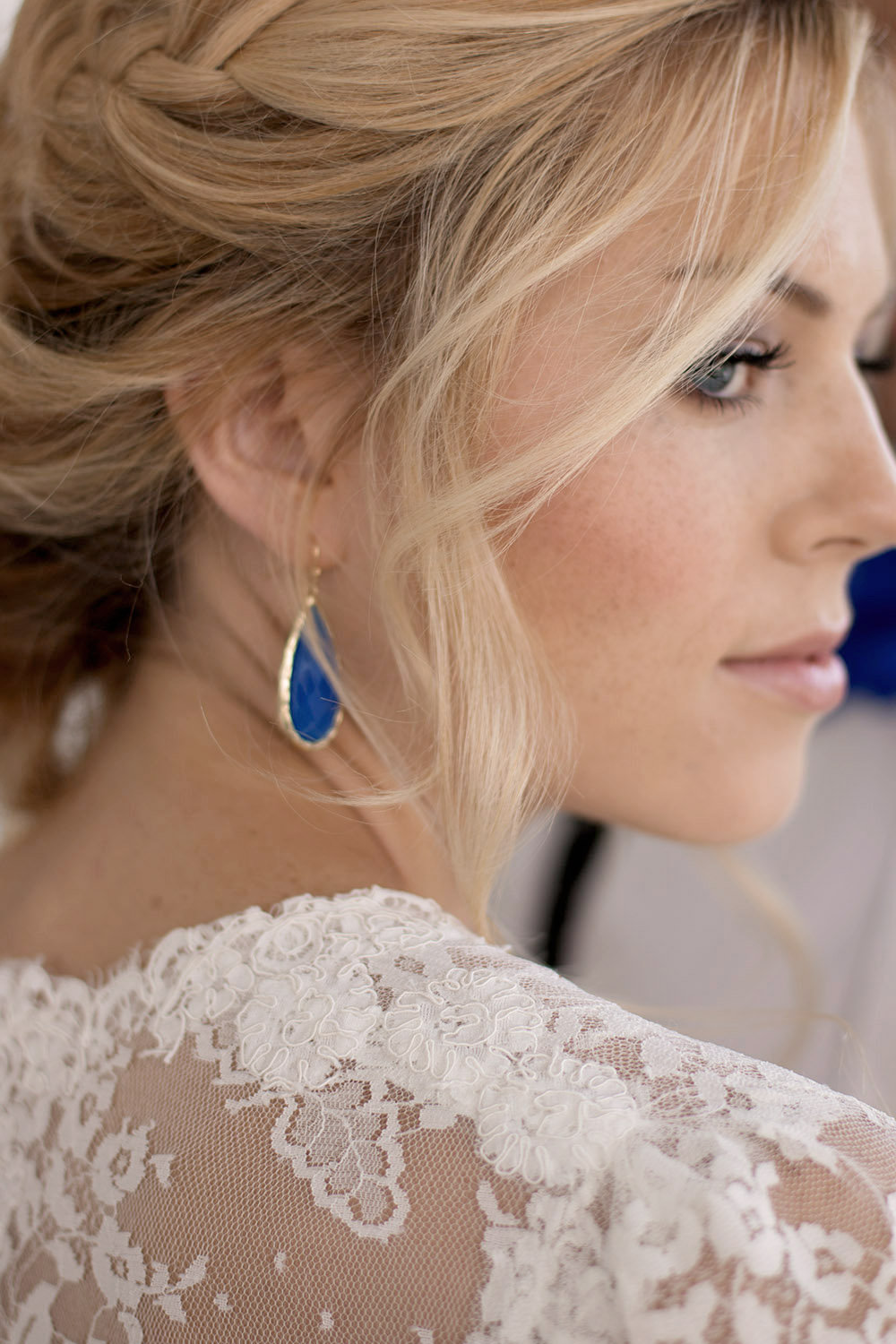 We are the first to say that traditions are comforting and familiar. But they can also be so passé.
We are a stickler for innovation, so if you're tired of the same old "something blue" it's time to be rebellious and find your own blue charm that's creative, quirky, and YOU.
A Sapphire Engagement Ring
What's better than a something blue that was a gift from your hubby. If you're still trying to close in on your perfect engagement ring, choose this royally loved stone. A sapphire ring is what Prince William chose for Kate Middleton.
Groom in Blue
Got one quirky groom? You can ask him to wear dark blue pants or a blue bow on his way to the altar – that way he will be your someone blue.
Ditching the White
Okay, so these are some controversial waters we stepped in, but hear us out. If you are not totally sold on a traditional white wedding dress, more power to you. There's nothing more picturesque than a beautiful glowing Dallas bride in color. You can opt for a spring or floral themed dress with a little blue detail, or you can choose a unicolor dress in your favorite hue that has a little blue flower sewn in. Picture-perfect!
A Somewhat Blue Monogram
If you're not keen on using blue in your accessories, you can ask your dressmaker to sew an embroidered label with your monogram into the inside lining of your gown. Then you have your blue and it will stay with you forever.
It's Blooming Blue
You can opt for a blue bridal bouquet that offsets the white in your dress perfectly. The wedding florists in Dallas are especially equipped to provide the bluest blooms you can find anywhere: blue hyacinths, blue privet berry, blue hydrangea, blue delphinium, purple lilac, seeded eucalyptus – the possibilities are endless.
The Hanky Charm
Care to carry some of that old world magic with you? Steal (or borrow) a handkerchief from your grandmother or your best friend, embroider your bridal monogram on it in a beautiful blue, and carry it with you on your perfect day.
Wield your Power
If you are an embroideress, or embroiderer and love the idea of personalizing your wedding gown with your own hands, you can embroider a meaningful phrase – that means a lot to both of you – inside your dress lining.
Something Borrowed
Borrow an antique piece of blue-hued jewelry from your mother or grandmother; it could be a brooch, a hairpin, or even a bracelet. You can choose to wear it or pin it to your bouquet.
Peek-a- boo
Get an antique blue ribbon, get someone to ink your hubby's name on it in beautiful calligraphy, and sew it inside the hem of your wedding gown.
The Blue Feet
Instead of opting for matching shoes, how about going for a pair of sexy lace-trimmed blue stilettos? Oh, the genius of it!
Parade in Blue
Let go of the cliché pink and peach dressing options for your bridesmaids. Dress them in different colors of blue instead.
Darlings in Blue
Love your little nieces and nephews to death? Since they are probably going to be your flower girls and ring bearer, dress the little angels in pretty blue hues. You cannot get a cuter 'something blue' than that.
Arrive in Style
How about a vintage blue car for you and your bridesmaids? Go stylish and decorate the car with complementing blue colored flower-garlands.
Daddy in Blue
We saved the tear-jerker for last. Dress up your dad in stylish blue suit and have him as your something blue as he walks you down that aisle.