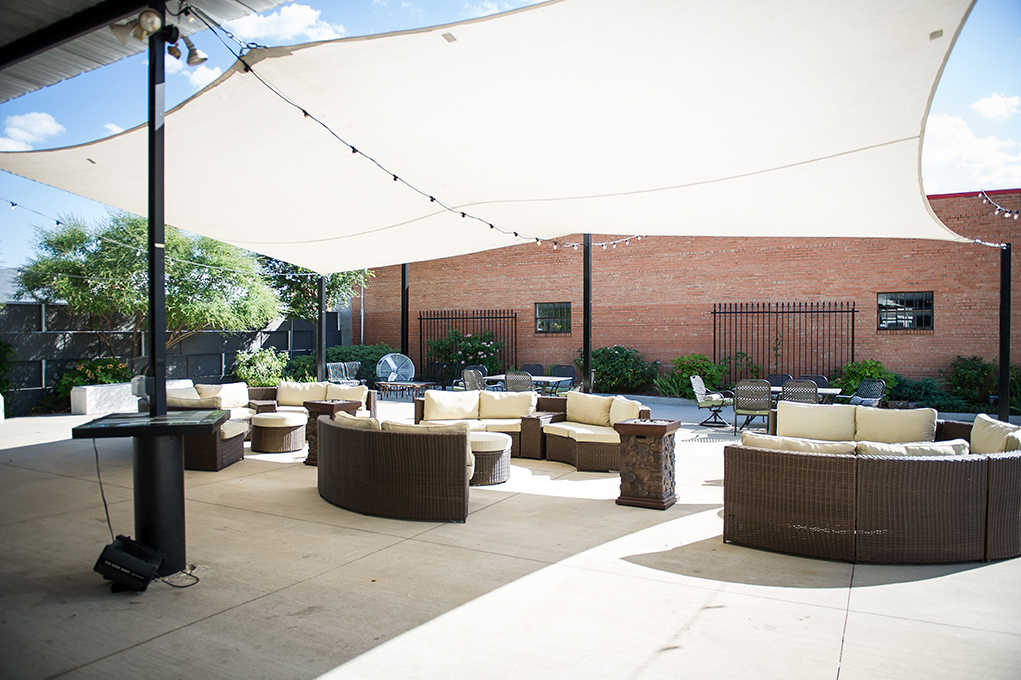 When booking your DFW winter wedding venue remember that the weather this time of year is more unpredictable than usual. We highly recommend checking out our tips for preparing for unexpected weather just in case.
Be Prepared for All Kinds of Weather
One common rain plan option is to give your outdoor surroundings plenty of coverage from the elements. While rain is typically what couples are worried about, it isn't the only weather condition that should be on your radar. Think through every scenario, from an extreme heat wave to an ice storm–you never know with Texas.
Turn Up the Heat
Unexpected cold snaps happen, but that's no reason to head indoors. A great way to keep the outdoor party alive is to simply bring out outdoor heaters or creating fire pits for casual guest seating. Serving mugs of hot chocolate and providing heavy blankets as party favors to guests will help them not even notice the nip in the air.
Be Protected
Predicting the weather is difficult to do. Backup plans are of course a must, but added protection is good to have too. Consider getting event insurance. If Mother Nature decides to be destructive on your big day then it's possible some of the costs can be recouped.