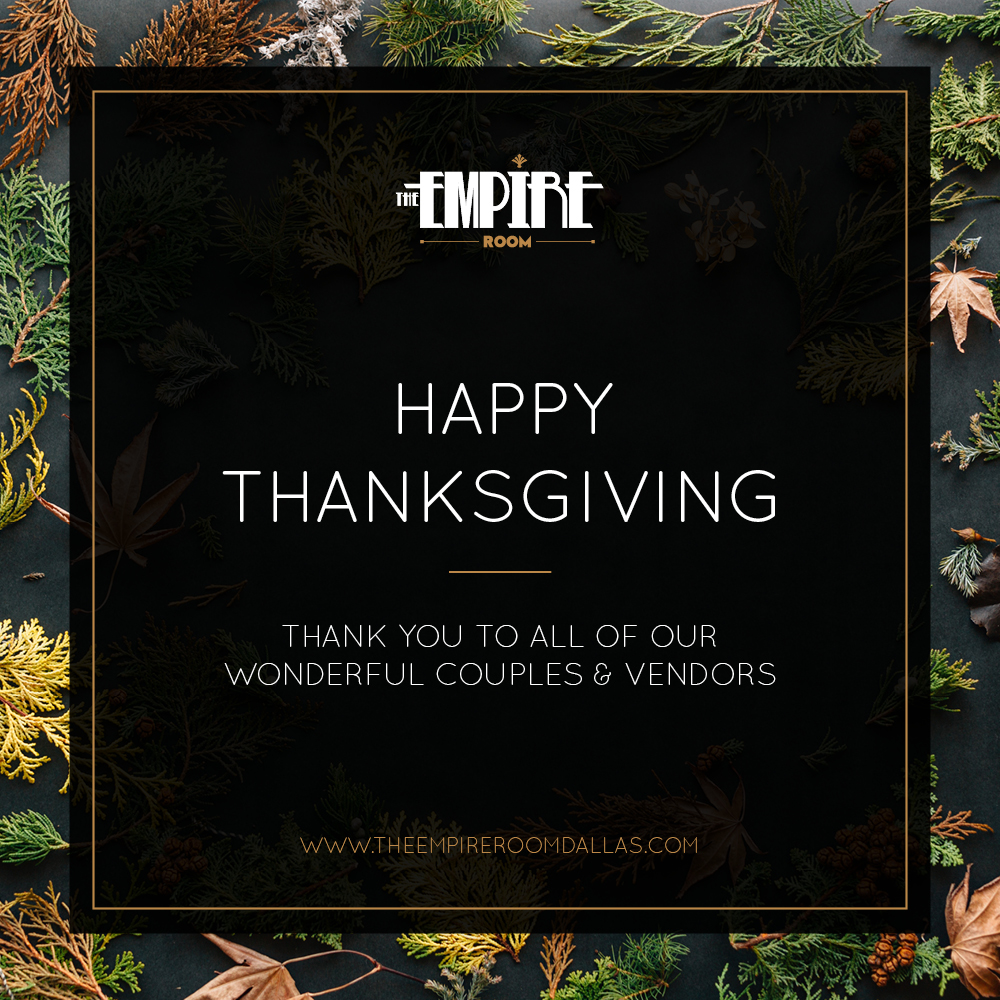 Downtown Dallas Venue
Thanksgiving is a day of reflection at our downtown Dallas venue. We are incredibly grateful to work with such fantastic couples and businesses every year. We wanted to thank you, our wonderful customers and vendors, as we reflect on everything we have to be thankful for this holiday season.
Our Customers
First, we thank our customers. Whether it be our wedding couples, corporate professionals, or our social event planners, the creativity that you've brought into our space over the last year has been an inspiration. We are so lucky to have you and feel honored that you've chosen The Empire Room to plan your occasion.
Our Staff
Our team is so passionate about their job and it shows in every event we host. We wouldn't be the company we are without every one of our staff.
Our Families
We couldn't do what we do without the support of our families.
Our Industry
Our industry is full of creative people. We've been very lucky to collaborate with vendors in the Dallas and Ft. Worth area – those personal connections mean so much to us.
Our Community
As a downtown Dallas venue, we love connecting to the city through events. Our location is convenient for Dallas locals, and perfectly situated for out-of-town wedding guests to enjoy Dallas attractions during their stay.