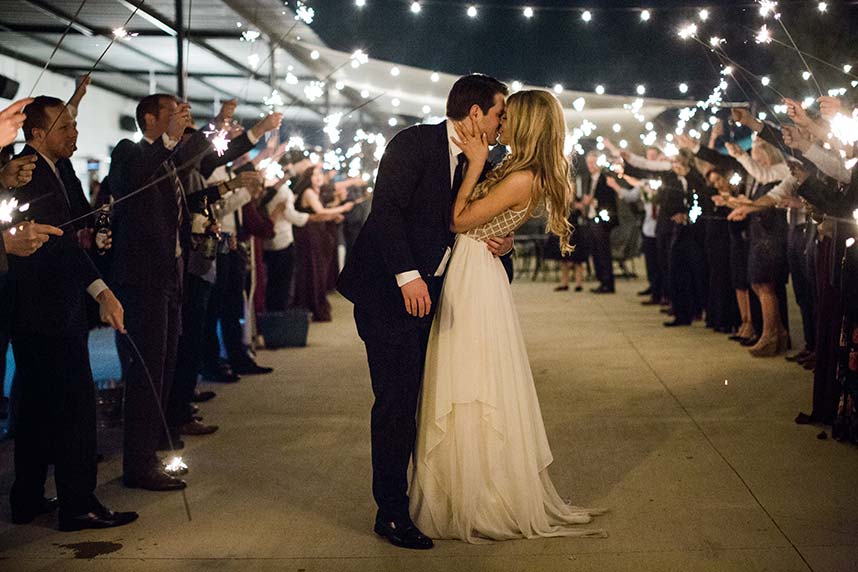 Downtown Dallas Wedding Venue
Once you book the downtown Dallas wedding venue of your dreams, the next step is to start planning your décor. Our blank canvas venue offers an endless array of styling options so that you can transform it in to reflect your unique, individual personalities. We've seen couples create modern, traditional and high-fashion events here with the city as their backdrop. You may feel overwhelmed by all these options, so we've highlighted some different ways you can style your blank canvas.
Minimal Decor
There's no need for elaborate decor when your venue boasts big picture windows with city views and an outdoor patio area perfect for food trucks, photo booths and mingling. Imagine a ceremony with awe-inspiring views of the city. A few suspended string lighting across the patio for a bit of ambiance and an arch to say your vows under can go a long way. Consider tall florals that remind viewers of the openness of the space.
Urban Modern Elements
There's so much you can do with 7,500 square feet of white brick, tall exposed ceilings and concrete floors. It's the perfect canvas for the white city wedding you've always dreamed of. You can achieve this subtle look with some soft white linens and cascading greenery. Adding accents like acrylic chairs and tall glass candle holders make for a luxurious city combo.
City Glam
While our venue is great for minimalist weddings, it's also great for more formal affairs. Our gilded chairs provide instant glamour for a sophisticated city wedding. To bring out the most elegant features of our venue decorate with glittering chandeliers hung from our high ceilings, use towering floral centerpieces and a classic color palette.