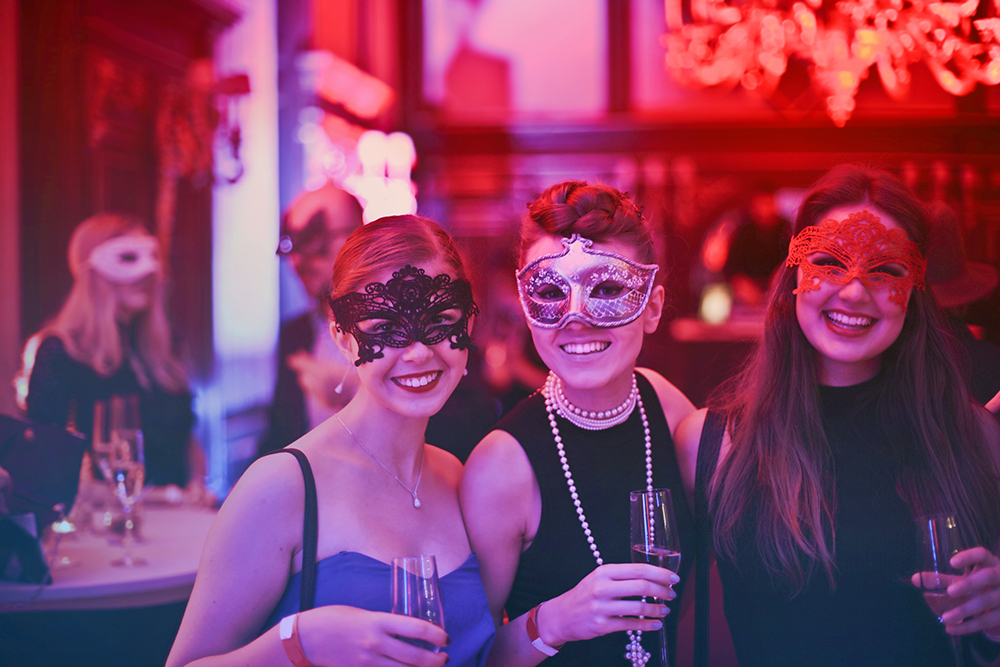 Event Venue in Dallas
Our event venue in Dallas hosts all sorts of events, not just weddings. If you've always dreamed of planning a Masquerade Ball for a Halloween or New Years Eve party then check out our tips for unforgettable party.
Decor
The first step to planning the decor for your event is to choose the tone of the event. Is it formal or casual? Knowing the tone of the event will help you choose a color palette. For a more formal affair stick to a more neutral palette like white, black and silver. Once you know your palette set the mood with colored lighting and tall colored candles in metallic candelabras.
Music
Impress your guests by hiring a string quartet for the whole evening or to play as guests arrive. Then when everyone arrives welcome them with a formal greeting before commencing with dinner and a dance party.
Entertainment
Asks your guests in the invitation to wear a mask to the event to add to the mystery and drama of the evening. During dinner consider having a short play or murder mystery where everyone has clues at their seat and they have to guess who the murderer was and what the weapon was.