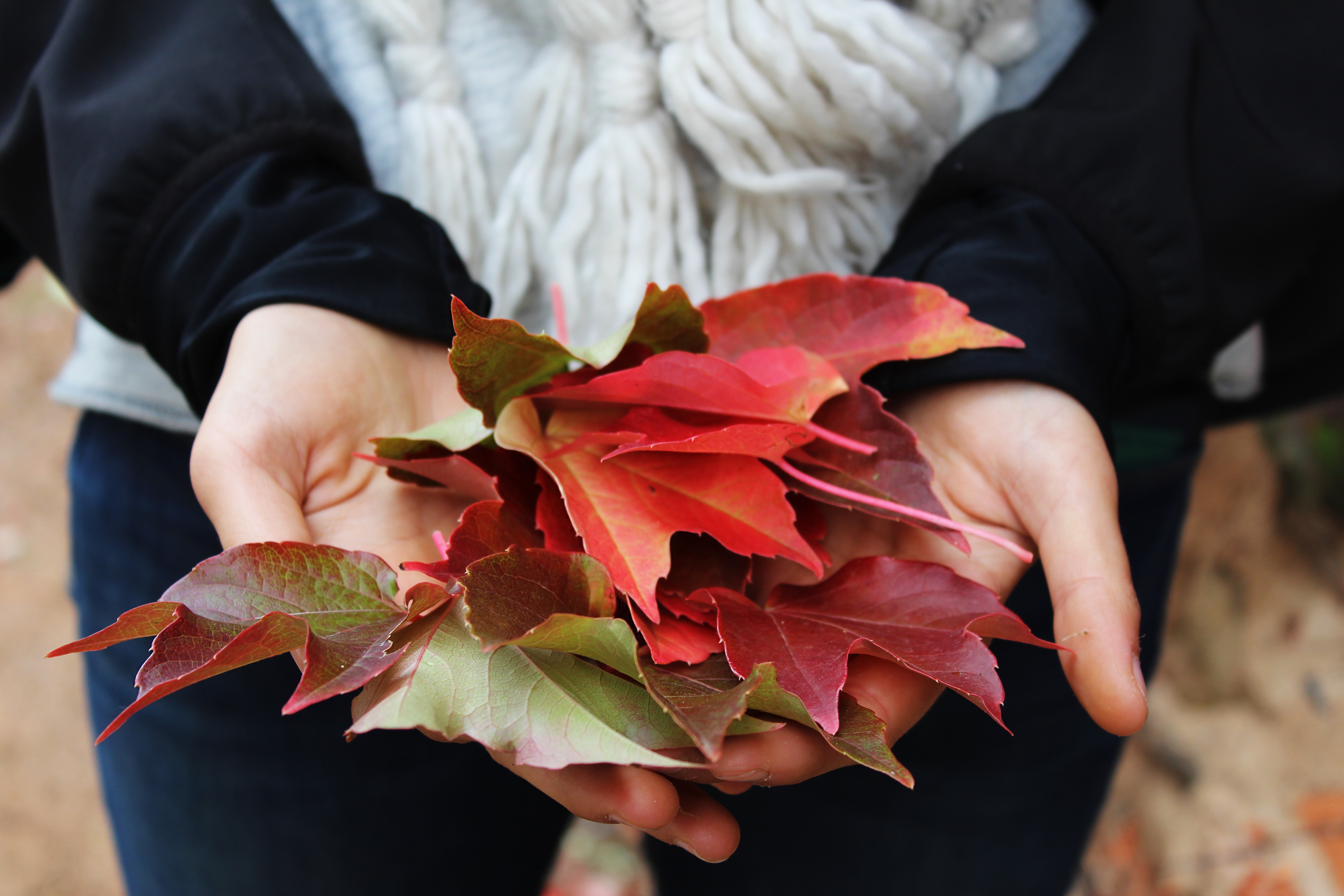 Leaf Fall

Taking a cue from the leaves during this season this color palette takes on a beautiful ombre of purple to yellow hues. As an added bonus your decor will match the scenery around you. We suggest using the marsala, orange, and yellow in your bouquet and use the two shades of purple for accent.
Autumn Twist

This is the perfect palette for the couple that is looking to use fall colors with a twist. These fun pops of metallic copper, orange, and teal are paired with neutral colors of timber-wolf gray and pine green. If you're feeling overwhelmed on how to use such a powerful palette we have some ideas for you. Ask your florist for dark greenery, maybe even use pine and ask for florals that use orange and teal and white. Next use your gray as your base and add glasses and chargers that say have a copper rim. Then add your teal napkins and florals we mentioned earlier. There you have it, an easy way to incorporate this beautiful palette into your big day.
Sweater Weather

There's something about this neutral palette that has us feeling warm and fuzzy just like a sweater. Inspired by spools of yarn, this color palette while understated is one of our favorites because you can do so much with it. Not only that but it's distinctly different from your typical fall palette but still feels like it fits right in with fall. We suggest using the greys and whites for the base of your palette and accenting with the green and mustard.