An important component to selecting a venue is considering how your guests will stay entertained throughout your celebration. While planning your wedding, think creatively about how you can get your guests involved at the ceremony and during the reception. After all, they've taken the time to join in celebrating your big day—so it ought to be a memorable occasion for everyone! Ensure your loved ones have the time of their lives with these 10 creative entertainment options.
1. Music/Dancing: this one is a given. That being said, choose a playlist you and your guests will enjoy. Your DJ or wedding band will have tips on which songs get people up and moving, and don't be afraid to lead the way on the dance floor. Make sure to select a modern wedding venue that has entertainment capabilities. A top-notch sound system is key to quality reception music that will have people in their dancing shoes all night long, and lighting effects can set the mood for a lively dance floor.
2. Memories: Give guests something to look at while waiting for the wedding party to arrive at the reception venue. One great option is to display photos of the bride and groom—and not necessarily traditional engagement portraits! Add a quirky and personal touch with throwback photos of the newlyweds in their awkward years or funny childhood moments. Take it a step further by including a guessing game of the wedding party's baby photos. Guests will appreciate something to look at and talk about while waiting for the festivities to begin, and loved ones will enjoy a funny trip down memory lane.
3. Mad Libs: Mine your guests' collective marriage wisdom, Mad-Libs style! Have your reception attendees fill in the blank with wedding advice on customized cards placed on each table. These will give guests a fun activity during your reception, and will give you a good laugh when you read them later on.
4. Creative Send-Offs: Modern weddings have done away with the rice-throwing tradition in favor of more creative send-off ideas. Let your guests convey their well-wishes with sparklers, confetti pops, bubbles, or even sprinkles. As an added bonus, these all make memorable photo backdrops!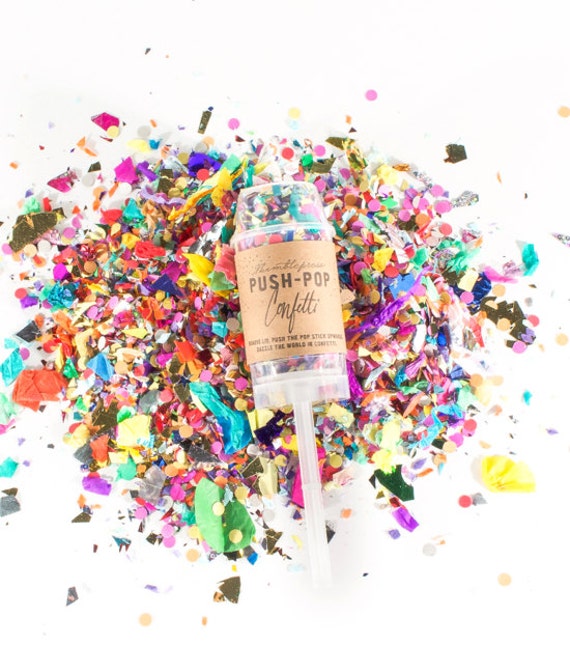 5. Room with a View: One of the best things you can give your guests is a room with a venue. When selecting a modern wedding venue, consider the atmosphere you're creating for your guests. It's helpful to choose a venue that gives guests freedom to move around, indoors and out. One of the best forms of entertainment is a gorgeous nighttime skyline—with no effort from you, guests will have something to gawk at and talk about for the entire evening.
6. Location: Of course location is a priority for the bride and groom. But don't forget to consider your guests' location needs as well. Pick a venue in a central location for local guests, and one that has plenty of nearby attractions for out-of-towners. In the Dallas area, friends and family will love a weekend exploring the Big D: from Deep Ellum arts to West Village shopping, the city has plenty to offer for every guest's interests. If you're expecting lots of visitors, include a postcard with your invitations that lists your favorite local attractions so guests know where to start adventuring.
7. Get to Know Each Other: Maybe the bride's and groom's families haven't had a chance to get to know each other before the wedding. If this is their first time mixing and mingling, give them an entertaining way to get acquainted. Cards on reception tables are an easy way to showcase trivia facts about the bride and groom. Guests will appreciate the personal touch, and a common connection over which they can bond.
8. Photo Ops: Don't leave your guests stranded with selfie sticks! Offer a quirky photo booth, complete with crazy props that guests can try on and take home. Need a recommendation? Contact us for advice on tried and true vendors.
9. You! As much as your guests will appreciate entertainment, keep in mind the real reason they're attending the event: you. Make time to chat with relatives you haven't seen in awhile, and hit the dance floor with your friends. Because it can be tough to make hospitality rounds when you're in such high demand, consider placing two open seats at the bride and groom's reception table. Guests can take turns dropping by the newlyweds' table, and the bride and groom can enjoy the company of all their loved ones.
Entertainment options are an important part of selecting a modern wedding venue. Showing your guests how much you value their presence is a polite gesture, and it's an amusing way to enjoy your special day. From music and a great view to personal touches, keep guests on their toes with a party they won't want to miss. Neither you nor your guests will forget such an entertaining occasion!
Empire Room would be honored to host the celebration of a lifetime for you and your guests. Our ideal location, incredible urban view, and first-rate sound and lighting systems are the foundation for a memorable party. To visit our modern wedding venue, please contact us or call 972-900-5500 to schedule a venue tour.