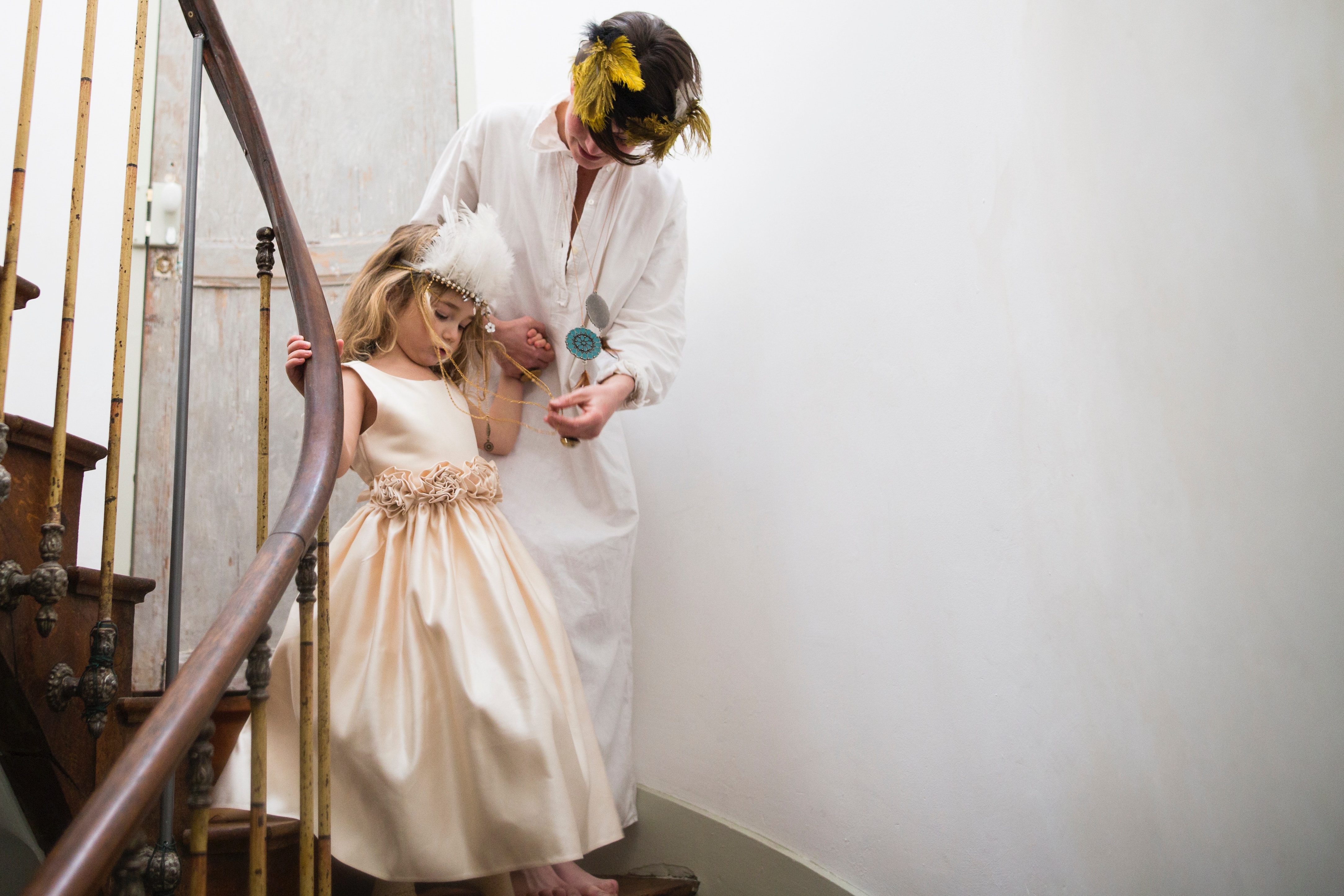 Sometimes, it's not only two people who are getting united; it's also their shared children. Your wedding can be just as important for your children and stepchildren as it is for you and your love. Believe it or not, there's more to a kids-friendly wedding than a spacious blank canvas venue. And while some children are naturally outgoing, some might be a little shy or even nervous.
Here are some tips for you to make sure that these extra special guests enjoy the wedding as much as you do.
Arrange a Private Celebration
Quality time is something you can never have enough of. It is always a good idea to organize some kind of picnic, outing, or dinner with just the immediate family – you, your hubby, and the children. Before the madness starts, that's the wedding preparation, it's essential for you to let the kids know that they are the most important part of this celebration. Spend some private time with them and encourage them to ask any questions they may have or any concerns that may be bothering them.
Include them in the Vows
If the children are not super shy, you can make them your junior bridesmaids or groomsmen. The idea is to honor them publicly and show them that they will always be a big part of your life. Make their participation formal by sharing a special dance with them, or including them in a "special family vows" session before or after you exchange vows with your love.
Exchange rings
Another cool way to include them is to gift them an engraved necklace or any other piece of jewelry, when you exchange rings with your partner. It symbolizes the union of all your loved ones together.
Hand in hand
A truly emotional way to include them would be to ask them if they'd like to walk you down the aisle. Granted, everybody in the ceremony would be bawling happy tears, but hey, it will be beautiful.
Choose a Blank Canvas Wedding Venue
There is one thing that kids love more than napping – huge open spaces (you thought it was an iPhone, didn't you?). It's no wonder that The Empire Room gets to organize so many children-friendly ceremonies. The blank canvas wedding venue in Dallas is perfect for letting your creativity flow; you can even enlist the help of your children to come up with creative ideas – it gives them a sense of importance and accomplishment.
Kids only Spot
It is easy for the adults to enjoy the festivities when there is drinking, dancing, and dining all night. Plan ahead for your kids and step kids so that they don't feel left out in the wedding. The Empire Room loves to create a unique and cozy corner for kids so they can have a fun time on their own. You can provide games, coloring book, photo props, make-your-own-sundae stall, and other fun activities for them there.
Don't forget to ask the DJ to play a few of the children's favorite songs. Also, it will be a great idea to have their favorite foods on your wedding caterer's list. You can also go a step further and invite your children's and step children's best buds to the wedding. This way they will never feel "alone" during the event in case there are not a lot of same-age children around.
This all takes just a few hours of planning, but it will make the ceremony so much more memorable for all your children. Have them join you in all the steps of the planning and preparing as well, like cake tasting and dress fittings. Ask for their opinions and make them feel that it's not just the ceremony they're a part of; they are in for the ride of your lifetime.