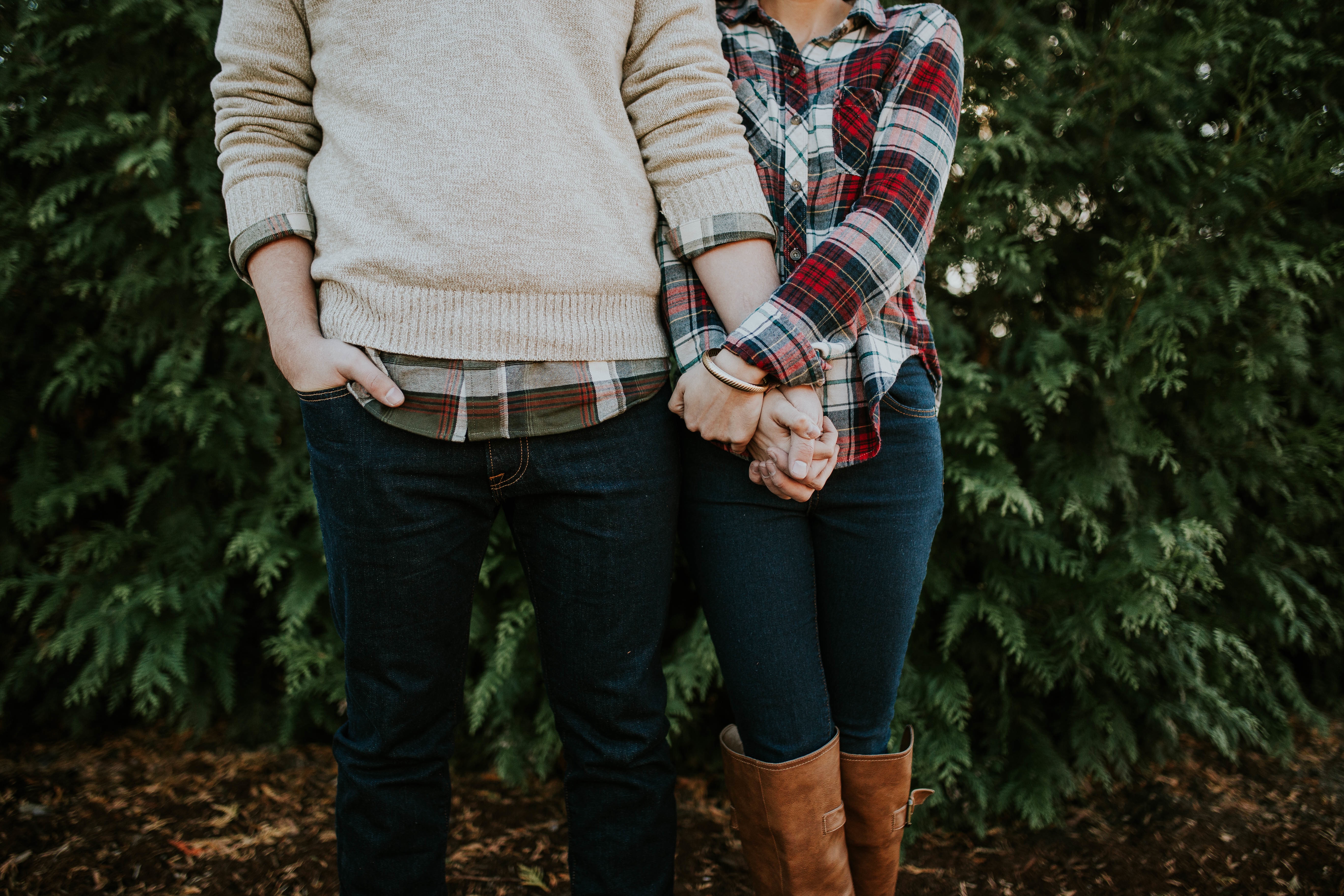 Recently engaged? Congratulations! We're so excited that Engagement Season is finally here. This special window from Thanksgiving to Valentine's Day holds more proposals than any other time of year. We think that's plenty of reason to celebrate, don't you?
If you're sporting a new sparkly ring (or perhaps are expecting one in the near future?), this holiday season is guaranteed to be special. Perhaps you're meeting the soon-to-be-in-laws, or spending Christmas with his family for the first time. Whether you've known his relatives for years or will be making introductions for the first time, Christmas is a perfect opportunity to make a great impression and spread some holiday cheer. After all, there's a lot to celebrate this year!
So how do you make it through a successful holiday season as an engaged couple? We've got you covered with all the tips and tricks needed to breeze through a stress-free, cheer-filled Christmastime:
Define expectations sooner rather than later: as wonderful as the holidays can be, Christmas can sometimes cause a few roadblocks for engaged couples. After all, now you have two whole families to think about! Will you open presents with his parents? Or are you dead-set on Christmas dinner with yours? Define your expectations early on, and ask your fiancé to do the same; planning ahead can help you both stay on the same page and avoid stepping on any toes.
Never arrive empty-handed. Nervous about meeting his parents? Not sure about holidays with the future in-laws? Here's our best tip: never arrive empty-handed. Grab a festive succulent arrangement or favorite bottle of wine to offer as a hostess gift when you knock on his family's door. You're guaranteed to start your visit on the right foot!
Be ready for questions: if you're recently engaged, you can definitely expect a lot of wedding-related questions over the holidays. Even though your families just want to share in the excitement, it can be a bit overwhelming for the bride-to-be. You and your fiancé might want to talk about a few of the "big questions" before any holiday parties (i.e., When's the big day? Where's the wedding? What are your colors?). It helps to have at least a general answer ready: "We haven't set a date in stone, but we're thinking about next August!"
Bring a list:  We recommend making a short list of tasks you want to cover with any extended family—especially if they're out-of-town relatives. Since everyone will be gathered together, it could be a good time to get family input on any wedding planning items. For example, invite your grandmother to join you for dress shopping and a modern wedding venue tour, or ask your future mother-in-law to start thinking about a guest list for x number of people.
Spend some time for just two: in all the holiday chaos, don't forget to set aside a little time for the two of you. Pick a night to cruise the neighborhood looking at lights, or decorate a tree together. Even though this time of year is a great opportunity to connect with family, it's also a special holiday for the two of you as an engaged couple. Don't forget to enjoy it!
With these tips in mind, the holidays will be a breeze. Set aside any wedding planning stress, and just enjoy celebrating this treasured time with friends and family. We hope you'll tell your family all about The Empire Room, and maybe even schedule a tour to start talking about your wedding vision coming to life here at our modern wedding venue in Dallas.
Enjoy time with family (and with each other) during your special engaged Christmas! Stay tuned to our blog for more holiday tips throughout December. Again, congratulations!