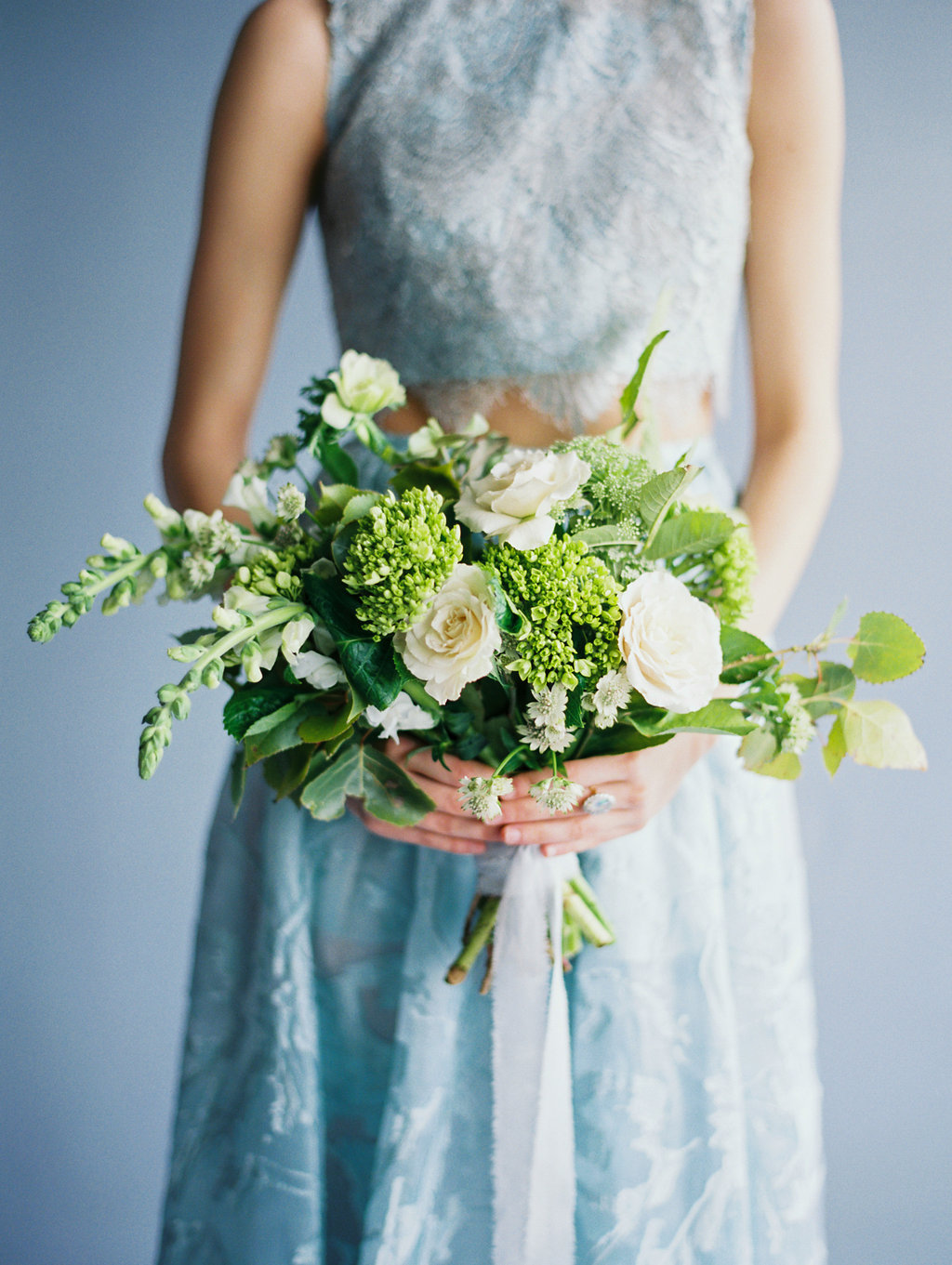 The loving attention to detail that brides and florists put into wedding flowers adds a magical touch to the big day. The first step in floral planning is determining a wedding flower budget. We talked to wedding planners and florists to answer the question "How much do wedding flowers cost?" Read on to better understand the average cost of wedding flowers, complete with floral budgets from real brides and expert tips on how to save big on flowers.
The Average Cost of Wedding Flowers
The average cost of wedding flowers can vary widely, depending on how many flowers you need, the types of flowers you choose, and whether or not they're in season. Though no wedding flower cost is set in stone, we talked to a few florists that provided a range brides can expect certain floral items to cost.
Bridal bouquet: $150–$350
Bridesmaid bouquet: $65–$125
Boutonniere: $24–$45
Pin-on corsage: $32–$48
Wrist corsage: $48–$65
Reception flowers: $75–$250
Flower girl petals: $65 per bag
Altar flowers: $75–$500
Arrangement next to sign-in book: $150–$250
Arrangement next to place cards: $65–$125
Head table centerpiece: $65–$150
Sweetheart table garland: $12–$45 per foot
Guest table centerpiece: $75–$400
Cake flowers: $25–$150
Flower crown: $45–$125
Sometimes flower budgets can go as high as $75,000. We recommend allotting 10 percent of your overall budget to flowers as a good rule of thumb, adding that a budget of $3,000 is enough to make for a beautiful display. As an average, most brides spend between $6,000 and $11,000 on wedding flowers.
Sample Wedding Flower Budgets
Here is a wedding flower budget from real brides in Dallas.
Wedding Flower Budget: $5,481