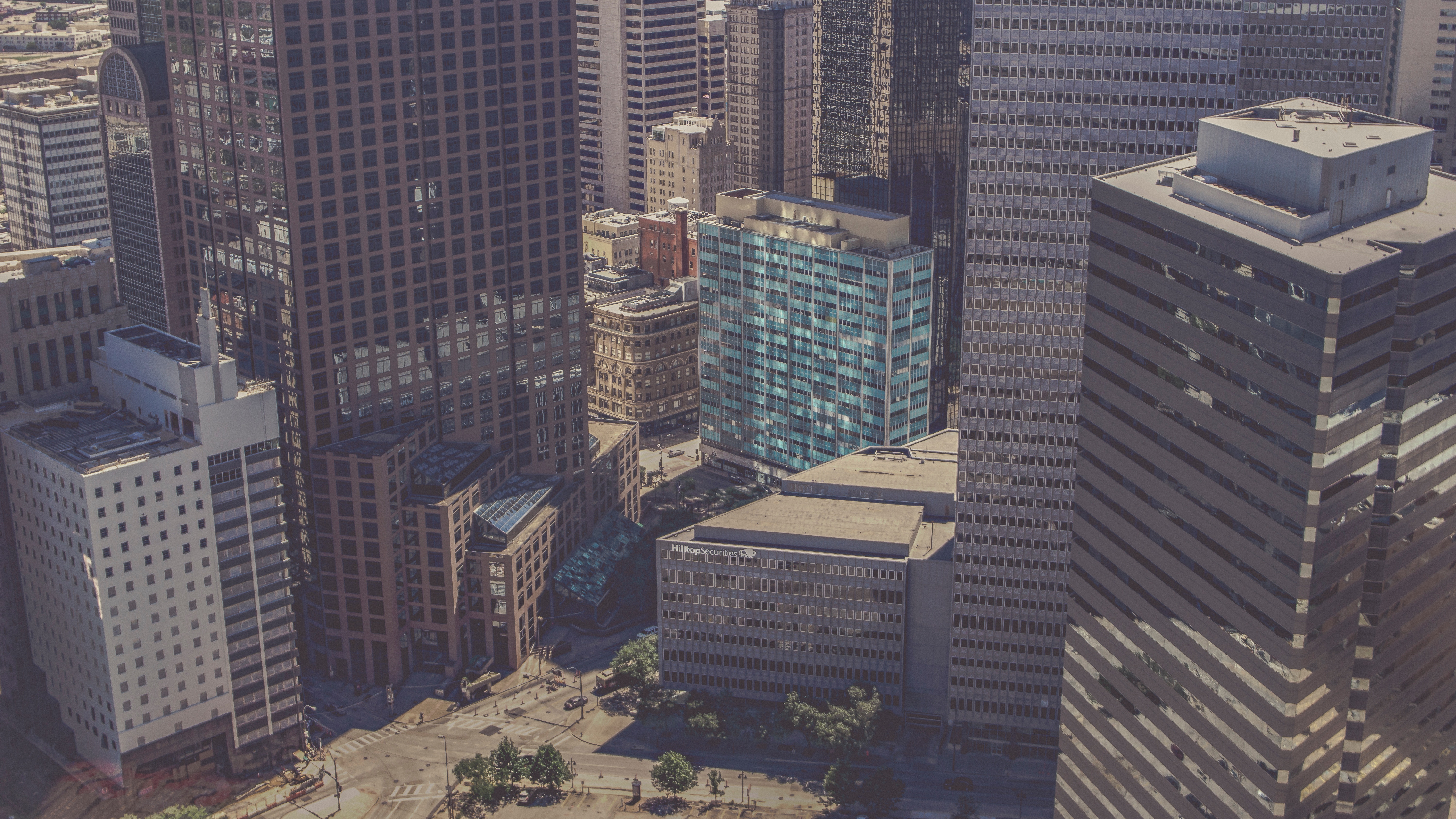 Perks of a Downtown Dallas Wedding | The Empire Room
In the past couple of years, the once sleepy downtown after work hours, has become a hot-bed of activity. We are excited to share what downtown has to offer you on your big day.
Location, Location, Location
There are no shortage of hotels downtown for your out of town guests to stay at. And the best part is that they are in close proximity to your venue and some of the best restaurants, activities, and landmarks Dallas has to offer.
Parking, Valet, Taxis, Bike-sharing
While parking might be harder to navigate in downtown. Valet parking, UBER, and Lyft makes it easy to navigate downtown without having to worry about parking. If you're in to eco-friendly transportation there are several bike-share companies that have come to downtown including Lime Bike, Ofo, and VBikes.
Skyline
Nothing is quite like those beautiful downtown views at night. How great would it be to have the Dallas skyline as the backdrop of your wedding night?
Dining Out
As we mentioned earlier, downtown offers some of the best cuisine and dining experiences that Dallas has to offer. Take the stress out of catering your dinner rehearsal and let downtown provide dinner out on the town.
Unique Photography Locations
The Dallas skyline and it's landmarks are the perfect place for your wedding photos. Especially if you love the city vibe, it makes sense to have your wedding photos in the heart of the city.