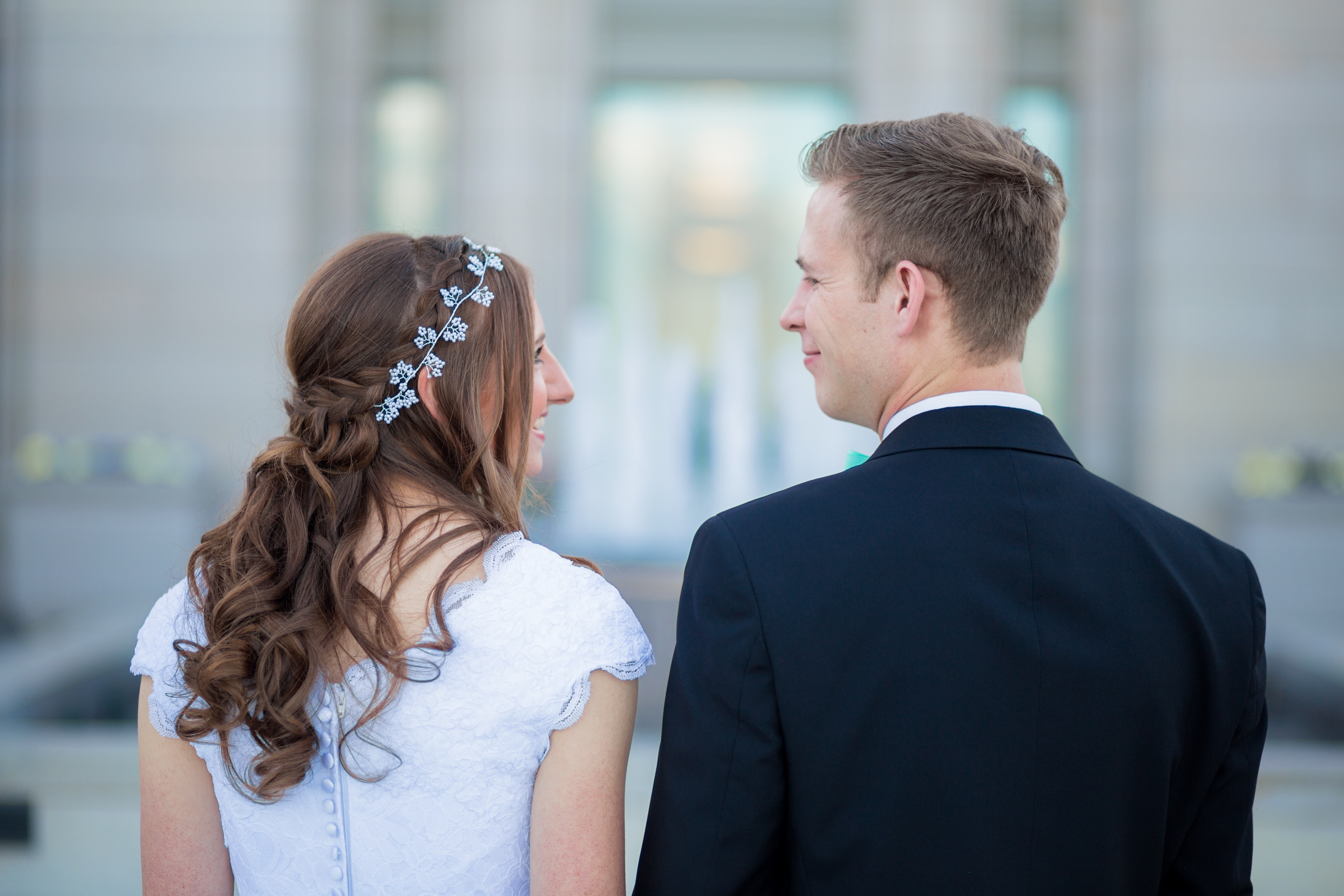 The first look is becoming more popular than ever before and they come with a few pros and cons. For many couples, breaking tradition and seeing their hubby or bride-to-be before the ceremony is still a no-no. Some stating they simply want to save the surprise of the first look for the walk down the aisle. If you're a bride-to-be, you've probably asked yourself if a first look is worth the pre-ceremony photo ops, or if it will spoil the surprise of meeting your fiancé at the altar. We have put together a list of pros and cons to help you decide if it's for you and your fiancé.
The Pros
You'll have more time for photos
If you do a first look, you're able to capture the moment in more detail and spend more time taking it all in. Another upside to a first look is you can take photos together before the ceremony when there is typically more daylight. It also allows you to go directly to the reception after the ceremony meaning more time with your guests.
You get to experience that special moment in private
Some couples prefer the intimacy and privacy of the first look so that they can express their feelings without an audience. Seeing each other before the ceremony can also help get some of the jitters out of the way.
The Cons
You'll need to start your day earlier
Taking photos beforehand moves up the entire timeline of the day. You'll need to wake up earlier, get your hair and makeup done earlier. Which can cause extra stress if things don't go according to plan and everyone is waiting around at your ceremony.
The ceremony may feel anticlimactic
A first look can take away some of that excitement. And not every groom has an overly emotional reaction during the first look — if that's the case you could end up disappointed that you gave up the big ceremony reveal.