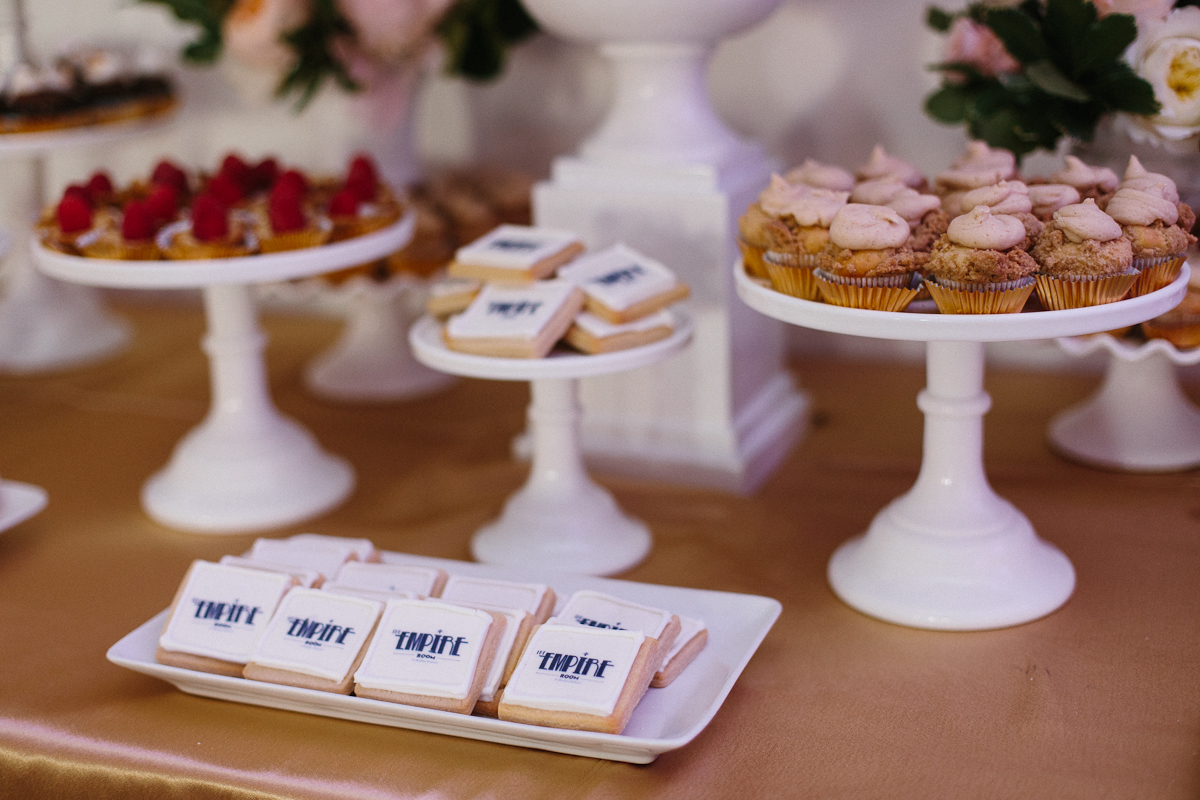 Top Snack Ideas for The Bridal Party on Your Dallas Wedding Day
Sometimes planning every detail leading up to the wedding ceremony takes so much time, that feeding yourself takes the backseat. We suggests if you don't want to feel lightheaded with hunger while walking down the aisle, consider these easy and delicious snacks to fill you up.
You can either have your caterer prepare these snacks for you and the bridal party, or you can order in. either way, you will be energizes and not hangry on the big day.
Watermelon and Ricotta
Looking for something unique? Serve watermelon salad to your party – fresh watermelon mixed with salty ricotta salata and crunchy almonds. It's imaginative and unbelievably delicious.
Chickpea bites
Looking for a yummilicious protein blast? Choose fried chickpeas that are really easy to consume even if you're already done with the makeup. A lot of brands offer a wide range of spiced and fried chickpeas.
Smoothie
You can also have regular fruit smoothies but we suggest healthy green smoothies. For a true combination of taste and health, use frozen mango chunks, avocado, coconut, cashews, and water. You will be surprised how delicious these are!
Avocado Toast
It's super healthy and simply delicious. Your health conscious guests will appreciate the good fat in the avocado, while the taste-lovers will enjoy the perfect creamy flavor!
Asparagus Tartine
Love quick toasts? Give it a yummy twist by adding silky ricotta cheese, and blanched asparagus. It tastes crunchy and fresh, and you can also add herbs for enhanced flavor.
Spiced Cashews
No party is complete without cashews remember? If you're looking for some quick and nutrient-packed snack options, it can't get better than spiced almonds, cashews, and peanuts. Really, any nuts will do.
Popcorn, Anyone?
Everybody – we repeat, everybody – loves to munch on popcorns. They are easy to snack on and come in so many flavors – sea salt, garlic, cumin, paprika, and much more.
Homemade Granola
If you think your bridal dearies will enjoy healthy and preservative-free granola, have your caterer make some. Full of organic nuts and dried fruits, you can also serve it with Greek yogurt – making it look like yummy parfaits!
No-Crumb Crudite
For the pre-wedding snacks, you definitely want something healthy and crumb-free. Creamy and luscious Crudite is perfect for that hour.
Salads
If you and your bridal party love eating salads, tasty options are limitless. Fresh vegetables, whole grains, and lots of other good stuff, like this salad – crispy rice, lemon, roasted broccoli, chili, Parmesan cheese, and shallots.
Quiche
From vegetarians to meat-lovers, a quiche can be customized to suit everyone's taste buds. Best part? They are healthy and don't make you bloated. You can choose vegetarian options – vegetables & cheese, or bacon-heavy.
Frittata
It may sound basic but here's why we love it – it's full of protein and easily customizable! And to be honest, who doesn't love a fresh frittata?
Taco Quinoa
Love taco salads? Serve crunchy-salty tortilla chips with fresh salad mixed with honey-lemon vinaigrette.