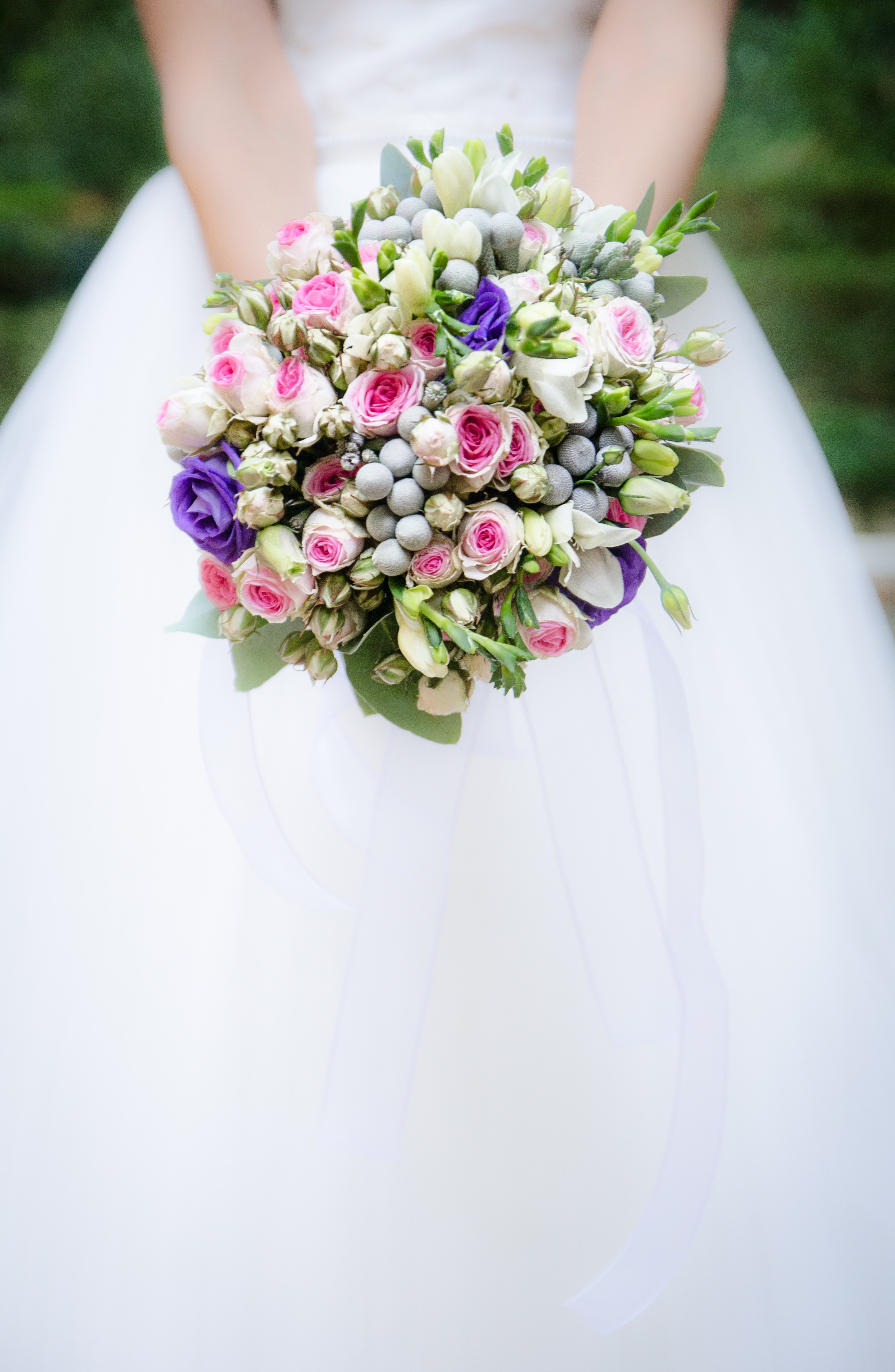 You have hired a florist, you have decided a budget, but you still haven't figured out what your wedding flowers are gonna be. We don't blame you; it can get overwhelming with thousands of varieties to choose from. Scented or unscented? Popular or rare? Colorful? White?
We rounded up age-old favorite wedding blooms that are most popular among brides just for you.
1. Rose:
If there is any flower that has been the metaphor for beauty, emotion, and passion among the romantics of this world throughout the ages, it's this one. The rose is also perhaps the only flower that has 3,000 varieties available year round all over the world – most of them are surprisingly inexpensive. You can choose the classic garden roses that are lusciously scented, or you can choose spray roses, that are faintly scented and look very "garden-grown". There are unscented roses, as well, if you're not really interested in luxurious, heavy fragrances.
2. Lily of the Valley:
It is said that the Norse goddess of springtime, Ostara, gifted this flower to humans. A cluster of bell-shaped florets, Lily of the Valley, is revered as the "ladder to heaven" among bloom enthusiasts. As the story suggests, this flower is available in abundance in the spring time; it is available throughout the year but it's most affordable in the spring. Other than the popular white variety, this flower also comes in a rare blush-pink shade.
3. Tulips:
Native of Persia and most popularly associated with the Netherlands, tulips are "happy" flowers. Though yellow is not the only color available. Tulips are grown in a variety of colors, ranging from cream and white to vibrant hues like – pink, peach, red, magenta, and purple. The most popular choices are French tulips. They are large, tapered with extra-long stems and comparatively expensive. Parrot tulips have intense colors and ruffled petals that speak of passion. Then there are the Dutch tulips, that you most commonly see in your neighborhood flower shops.
4. Hydrangeas:
One of the most loved flowers. Interestingly, hydrangeas have been a symbol of "vanity" since the Victorian ages. If you're looking for colorful blooms of the unscented variety, these flowers are the perfect choice. You can fill out your wedding bouquet or use a few sprigs of this bloom to create charming boutonnieres. Hydrangeas are available throughout the year in shades of white, pink, blue, green, and burgundy.
5. Stephanotis:
If traditional is the way to go for you, Stephanotis are your wedding blooms. Why? The literal Victorian meaning being "marital bliss". Royal families have been known for choosing this flower for boutonnieres as Stephanotis is considered perfect for formal weddings. It is a moderately priced flower with a mild fragrance and available year round.