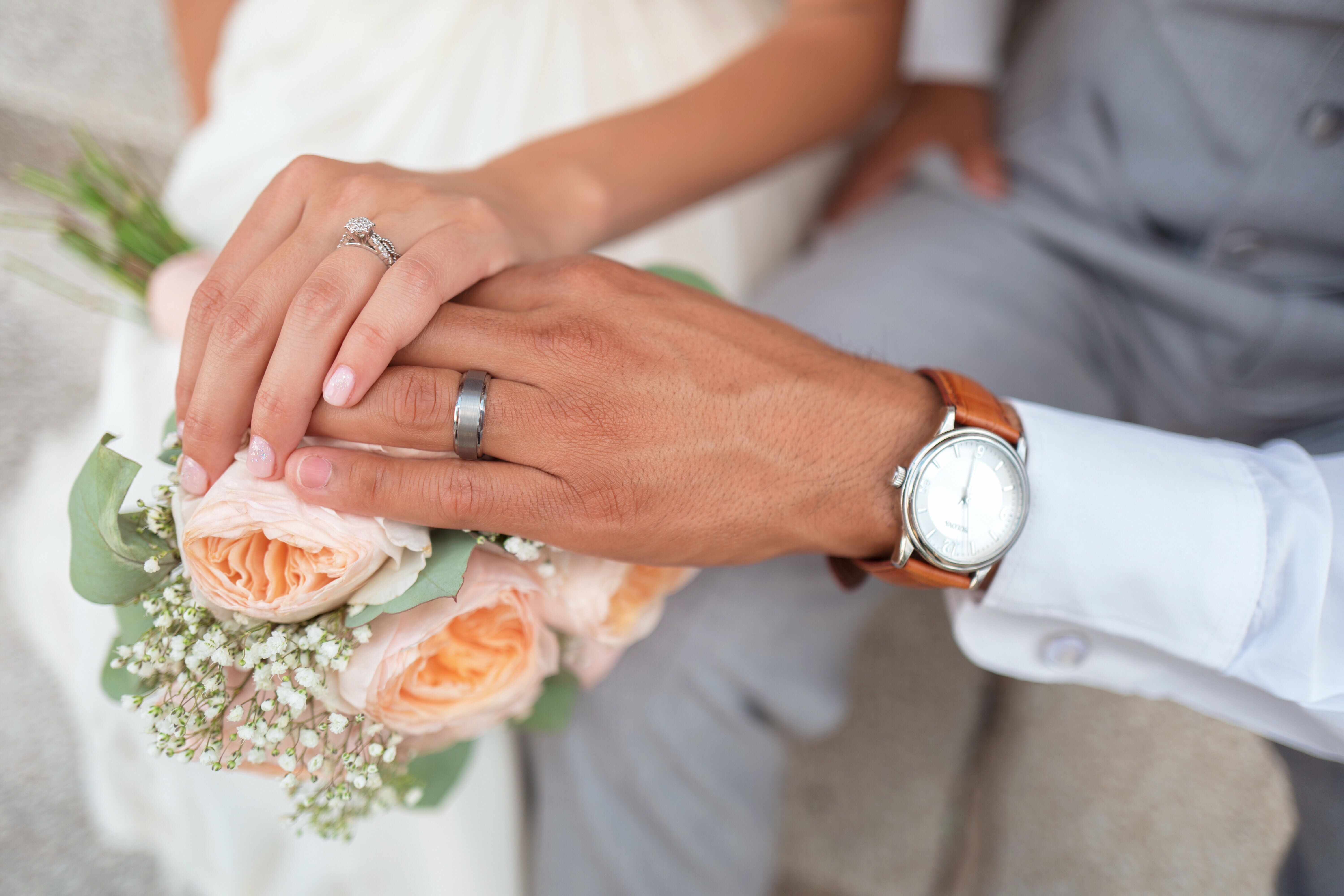 What To Do After You Say Yes
Embrace the joy.
It's okay to feel a little overwhelmed (this is a big step!) but don't forget to relish the moment. Soon you'll be busy planning and the sheer happiness can be easily overshadowed. Bask in it while you can.
Notify your family and friends. 
As soon as you can, contact your family first. Your bffs are important too, but your family is generally your number one priority. After that, you can tell your friends and more distant relatives. Doing this out of order may step on some toes and hurt some feelings, and even though this is your moment, don't forget to take family's feelings into consideration; this is big for them too.
Determine a date and location. 
Pick a date as soon as you can. It can be tricky to schedule around work, holidays, family schedules and Mother Nature, but it is important that you get this step done as soon as possible. Doing this allows you to move onto bigger things, like dress shopping!
Settle on a guest list and consider your spending limit. 
Guest list always depends on what you and your fiancé want – something more extravagant or something more intimate? Start out with the definite ones and work your way out from there. Don't forget to account for possible plus ones and children. As far as the budget goes, meet individually with anyone contributing. Come up with a number you and your fiancé feel comfortable spending. Do your best to stick to this number, but don't be surprised if something unexpected pops up – it's almost inevitable. Prepare for that too. Come up with a total budget and then try to line item it – is it more important to have tons of fresh flowers or a live band? Try to price out everything as early as possible so there are less surprises.
Locate the perfect venue. 
This one can be challenging, but it all depends on the setting you want. Traditional church wedding or outdoor? Whatever your preference, nail it down quick. The sooner you pin down a venue, the better chance you'll have getting the one you have your heart set on. This can also play a part in setting your date, so keep that in mind.
Visit bridal gown salons. 
Don't think that you have to go with a gown at the first shop you go to. Also be open to trying on gowns you may not have originally considered. It is helpful to go in with some idea of what you want, but if you're completely clueless, there will be someone there to help you figure it out. Don't forget to invite a few special gals to this, but keep the list short. Too many opinions will only lead to confusion.
Contact primary vendors.
These are the unsung heroes of the whole show, and it's important to contact these guys quick. Dates must be picked out at this point, and time of day. Be prepared to pay your deposits upon booking, most require at least that. There are hundreds to choose from, from catering to music, flowers to transportation. Have a color palette in mind incase any of them will have to coordinate (i.e. floral arrangements).